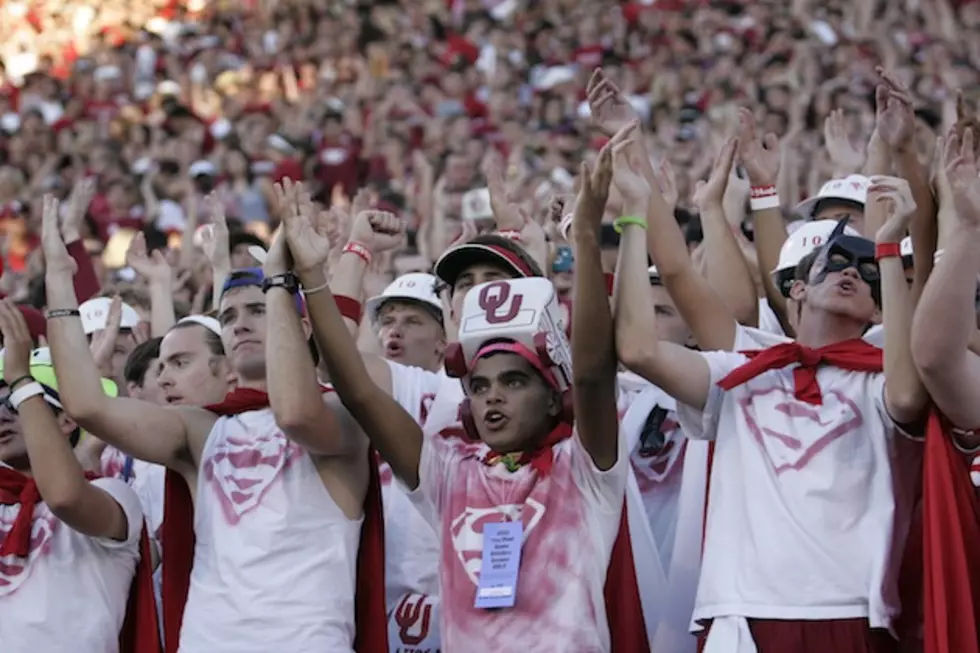 Father Accused of Beating Son Over Oklahoma College Allegience
Getty Images
A Perkins, Oklahoma man has been charged with child abuse after paddling his 9-year-old son for liking the University of Oklahoma Sooners over his parent's preferred Oklahoma State Cowboys.
The saga began when Gannon Wade Mendez - the father of the victim, heard from teachers that his son told a fellow classmate that he preferred the Sooners over the Cowboys on Jan. 29. The boy did not attend school the following day but returned on Jan. 31. A teacher saw the boy had bruises covering his back side and authorities were brought in to investigate.
The boy told police officers that his father punished him for his "misguided allegiance" by repeatedly beating him with a paddle, punching him in the face, forcing soap into his mouth, and making him run wind-sprints at a local football field until he vomited.
This is not the first time the senior Mendez has made national headlines over his over-the-top loyalty to Oklahoma State University. Several years ago, Mr. Mendez was accused of providing money and other benefits to Cowboys football players. That lead to the NCAA and the University banning players from having contact with Mendez.
The latest accusation, coupled with the improper benefits case of years past, leads one to believe that Willie Nelson may have been right all along when he sang, "Mommas, don't let your babies grow up to be Cowboys." Only time and the legal system will tell the tale.