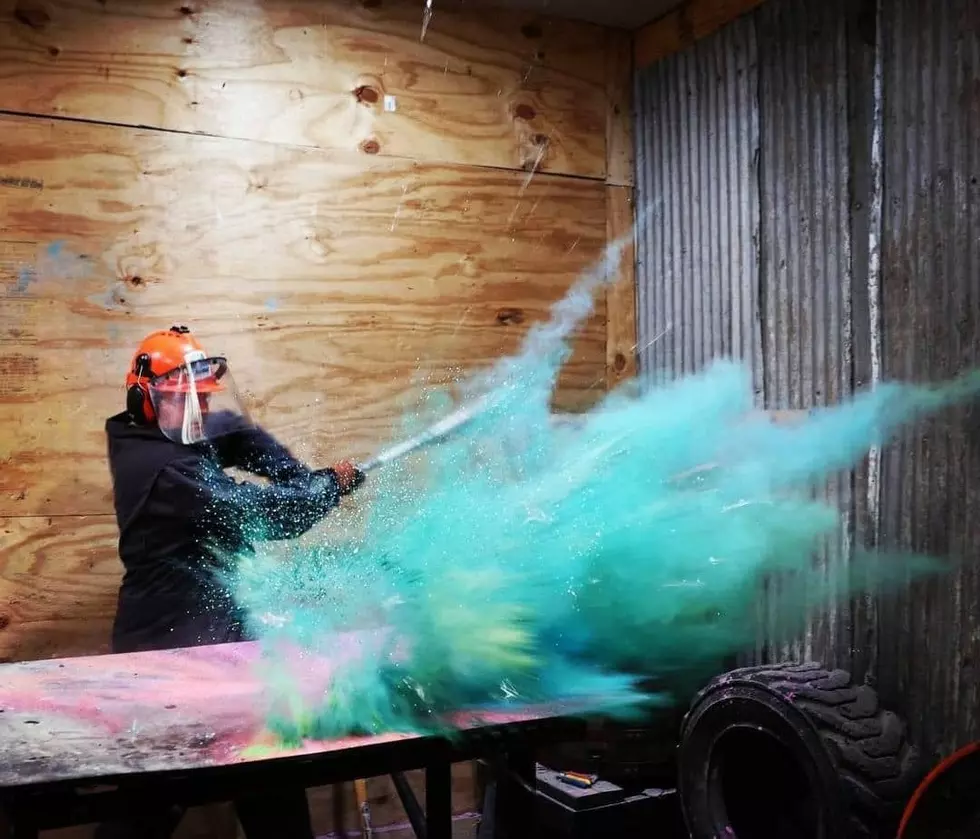 Feeling Stressed? Check Out This Rage Room In Nacogdoches, Texas
Nac Smash N' Paint Rooms via Facebook
In the immortal words of Limp Bizkit's smash hit song 'Break Stuff', "It's just one of those days!" Sometimes the best way to handle your anger is to just go with it.
I had a friend that would go to a thrift store and buy a bunch of cheap dishes and just keep them handy. Inevitably she would have a bad day and end up smashing the dishes. She said it made her feel much better. Now I know she was ahead of her time.
There are people like her, now on the hunt to buy stuff to smash for a new business in Nacogdoches. When the escape rooms just don't do it for you anymore, you want to break some stuff.
Nac Smash N' Paint Rooms Is Now Open In Nacogdoches
Their motto is - Come Angry, Leave Happy. Nac Smash N' Paint Rooms are located at 4808 South Street Suite #101 in Nacogdoches. This is a judgment-free zone for adults who want to throw a temper tantrum.
According to their website rage rooms have been proven to decrease stress, anger, and anxiety in some individuals. The nicest, most mild-mannered people I know sometimes like to break stuff. Perhaps that is how they stay so zen.
This is not only the first Nacogdoches rage room, it is also the first glow-in-the-dark, splatter paint room. For some painting is just as cathartic as breaking stuff, so why not?
Get Ready To Smash Stuff In Nacogdoches, Texas
When you go to Nac Smash N' Paint Rooms you will have a variety of objects at your disposal to cause maximum destruction. They provide the stuff to break, as well as the bats, sledgehammers, hammers, golf clubs, etc… to get the job done.
Young adults can get in on the fun too, as the minimum age requirement is 13. 13 to 15-year-olds must have a parent present. Ages 16 - 17 must have a parent's signature.
They are open by appointment only Monday - Thursday and from 12 pm - 9 pm Friday and Saturday. Sunday they are open from 12 pm to 6 pm.
Let Loose At Nac Smash N' Paint
Smashing and painting at this new business in Nacogdoches never felt so good.
Tree Limbs Down at Chambers Park
Two massive limbs from two separate oak trees at Chambers Park in Lufkin recently came crashing to the ground.
Book a Stay at this Unique Jail Themed Airbnb in Pearland, Texas
This jail stay will be a good and memorable stay full of happy memories.