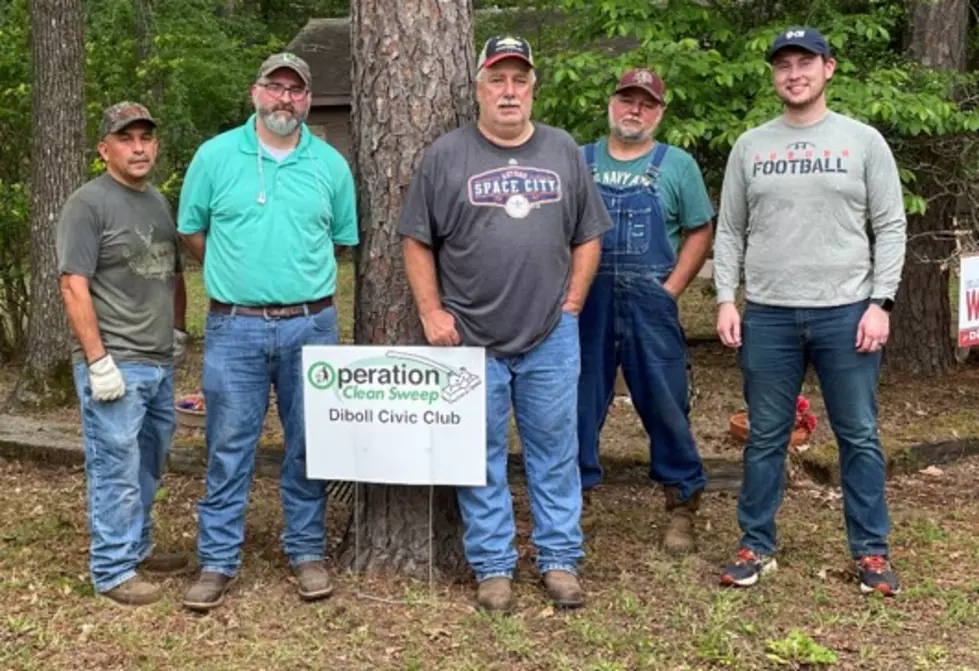 Georgia-Pacific Gives Back to Diboll in Operation Clean Sweep
Contributed Photo/GP
Over the past thirty-plus years, Operation Clean Sweep has been a tradition in Diboll.  This program helps the elderly and disabled residents with minor home repairs, yard work, and the construction of ramps and porches.
Operation Clean Sweep has long been a part of the Georgia-Pacific Diboll Particleboard plant's stewardship program.  Each year a group of employees spends one to two weekends participating in this annual event.  This year was no different as the employees loaded up their tools to help two local residents in need.
"We have a core group of volunteers who look forward to participating in Operation Clean Sweep each year," said Andy Parish, Georgia-Pacific Diboll Particleboard plant employee and Operation Clean Sweep volunteer.  "Throughout the history of the program our employees have provided valuable services to the residents in our community who truly need a helping hand."
This year the Diboll Particleboard employees spent a weekend sprucing up the yard and cleaning out the garage of an elderly Diboll resident.  According to Jan Wilkerson with the Diboll Service Club, the GP crew lived up to its reputation of always taking excellent care of their Operation Clean Sweep recipient.
"The guys did a fantastic job—the yard looks totally different than it did the week before.  It really looks great thanks to the GP employees.  The homeowner could not be more pleased with the results."
In addition to volunteer efforts, Georgia-Pacific donated $5,000 to purchase materials and supplies for this year's Operation Clean Sweep.
Pictured above, Georgia-Pacific Diboll Particleboard employees put their yard cleaning skills to the test during the city's annual Operation Clean Sweep event.  Giving a helping hand to area residents in need are (pictured l to r) are Lee Tamez, Andrew Dover, Andy Parish, Bruce Thompson, and Jonathan Cason.
Teacher of the Day Nominations - Spring 2022
Here are some of the area teachers who have been nominated for the KICKS 105/Whataburger Teacher of the Day. At the end of each semester, one teacher is given a $1,000 classroom grant.