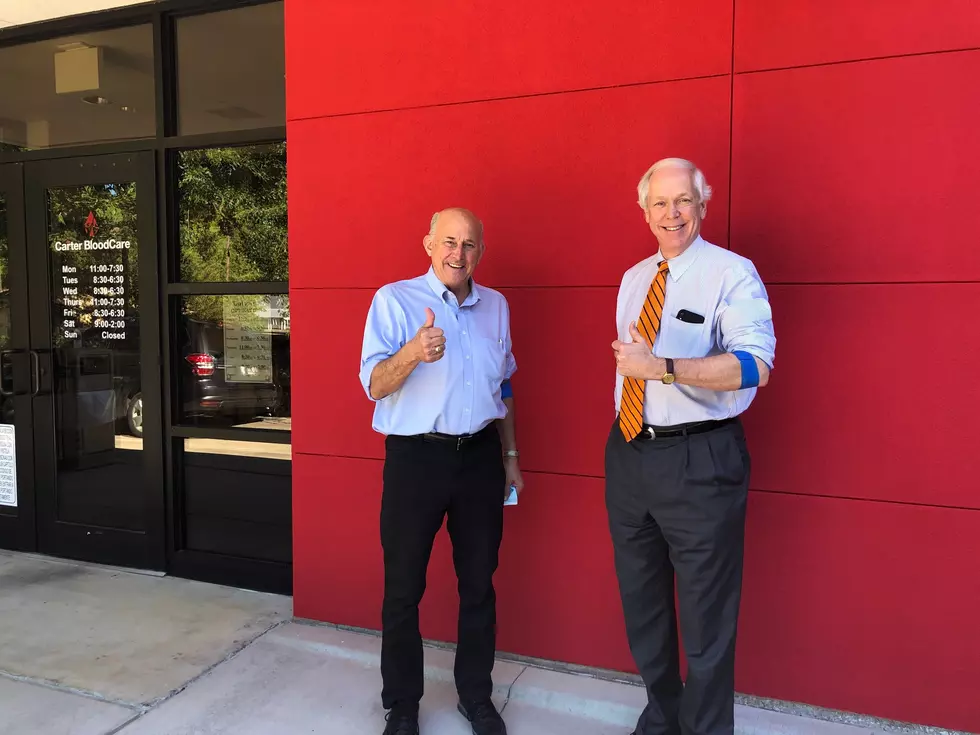 Gohmert donates COVID-19 convalescent plasma to help patients
contributed photo/Carter Blood Care
In late July, it was revealed that U.S Representative Louis Gohmert of the 1st Congressional District in Texas had tested positive for COVID-19.  Thankfully, his symptoms for the most part were mild and he eventually recovered.
According to a release from Carter BloodCare, on Wednesday, August 19, Gohmert donated COVID-19 convalescent plasma (CCP) at the blood center's Tyler location. Plasma collected from recently recovered individuals diagnosed with COVID-19 is being used as an experimental treatment for currently ill COVID-19 patients.
Carter BloodCare is participating in the collection of CCP in north, central and east Texas communities. Individuals donating CCP must be enrolled in the program and have a scheduled appointment. This is not a donation for which an individual may walk in to give without prior arrangements.
Rep. Gohmert said that he has previously donated blood, but this was his first time to give plasma.
"So many different treatments seem to be helping different people. As someone who has recovered from COVID19, I believe it is important we do all we can to help others as best we can," said Congressman Gohmert. "It doesn't hurt me and is only taking a little of my time to help multiple patients in East Texas."
George T. Roberts, Jr. is CEO of the Northeast Texas Public Health District in Tyler. Gohmert credits Roberts for telling him about donating CCP and how it can help fight the virus. Roberts joined Gohmert in Carter BloodCare's Tyler Donor Center this afternoon to give a whole blood donation.
Gohmert said that Roberts texted him the day of Gohmert's diagnosis. The congressman was in Washington, D.C. at the time. Gohmert describes Roberts' text message this way.
"Sorry to hear about your diagnosis, I know you will come through fine and hope the best for you. And by the way, when you are done we need you to donate your plasma!"
Wednesday, Congressman Gohmert made good on his commitment to give CCP and hopes others who have survived COVID-19 will do the same.
To learn about the criteria for donating convalescent plasma to help COVID-19 patients, visit carterbloodcare.org. You can also find information about signing up to be a donor.
Enter your number to get our free mobile app