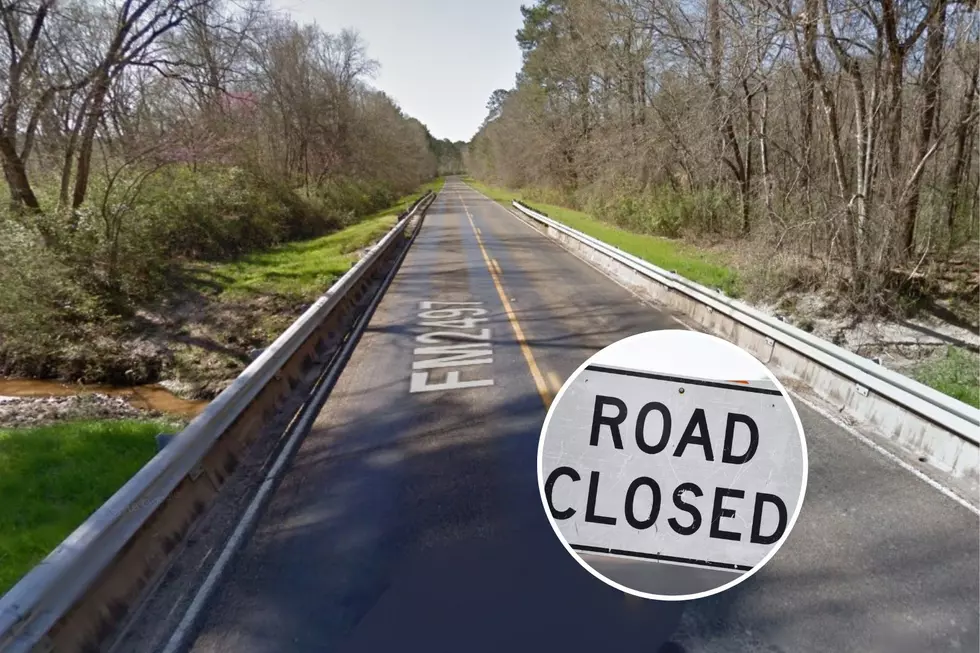 Here's Why Bridge Repairs on the Diboll Cutoff are Still Not Done
Google Maps/Brad Ferguson
In September 2021, major construction work began on FM 2497 between Diboll and Hudson.  It was a project that was a long time in coming. The section of roadway near Pine Valley Raceway is bounded by Cedar Creek and Jack Creek, and whenever heavy rains moved through East Texas, it was a pretty common occurrence for FM 2497 to be shut down due to flooding.
So, the decision was made by the Texas Department of Transportation (TxDOT) to take care of this issue by moving forward with the demolition and reconstruction of the two bridges that cross over the creeks and low-lying areas. Anyone that uses that road to get from Highway 94 to Highway 59, or vice versa, would now be detoured towards Lufkin.
I'm one of those motorists.  But, despite the inconvenience, I understood the long-term need for the reconstruction. Besides, that inconvenience would only be for about 7 months.  The proposed completion of the project was supposed to come in March 2022. Then, that date was changed to late May. Well, here we are, the second week of June, and those detour signs are still up.
So...what's the latest?
I believe the Texas Department of Transportation genuinely shares our frustration. According to TxDOT, they are still trying their best to get A.L. Helmcamp, the project contractor from Buffalo, Texas, back on track with this project. The company has suffered from a lack of workers, equipment breakdowns, and now beam deliveries are running behind because trucks are delayed.
TxDOT continues to fine the contractor per the contract for each day he goes past the completion date, which was the end of March. The contractor is now aiming for the end of July for the completion of the work on FM 2497.
Rhonda Oaks who is with the Communications Division of TxDOT in Lufkin stated,
"The Texas Department of Transportation knows this is a great inconvenience to those who need to travel this road daily and we continue to work with Helmcamp for a successful project outcome and completion."
Lufkin, Texas - 10 Year Challenge
The 10-year challenge is getting quite the attention on social media. Let's take a look at how certain areas around Lufkin have changed over the past ten years or so.