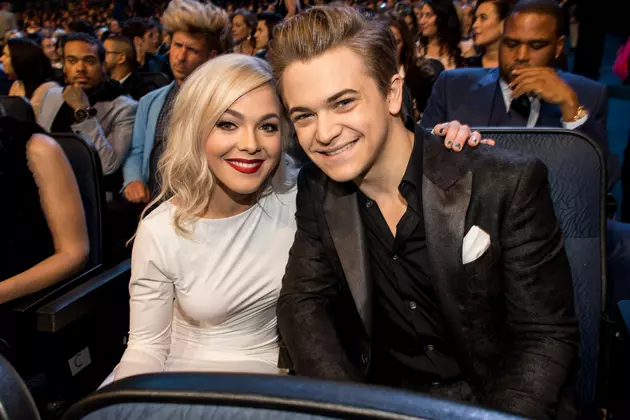 Hunter Hayes Not Rushing Engagement to Girlfriend Libby Barnes: 'My Heart Is Happy'
Christopher Polk, Getty Images
Hunter Hayes couldn't be happier with girlfriend Libby Barnes, and it doesn't sound like he's in a hurry to change things.
While he's fully committed to his girlfriend of three years, the "Wanted" singer says that wedding bells aren't in the near future. "I think everybody has their own schedule. Rush is never a good word for anything, but I know my heart's happy, and I hope she's as happy as I am," Hayes admits to People. 
He credits his happiness to the couple's unwavering bond and open communication, as well as a commitment to spending time together. "Everyone talks about communication, but like being super clear, super upfront," the singer says. "We just promised to each other that we're gonna make time and commit to being with each other."
The couple made their official public debut when Hayes brought Barnes, a Nashville-based hair and makeup artist, to the CMA Awards in 2014.
Hayes is actively working on a new music, releasing three new songs in late 2016 titled "Yesterday's Song," "Amen" and "Young Blood" in anticipation of his upcoming album. He recently released the music video for "Yesterday's Song," a power anthem all about getting over a breakup.
"Writing and recording for this new album has been a creative journey for me, both as an artist and just as a human. I've been learning how to let go and just let the process be, not over-thinking every little thing which is something I'm really good at," Hayes shares in a press release. "I've been experimenting with new sounds and stretching myself creatively more than ever before, and just embracing life, which I think you can really hear in these songs."
Country Stars Who've Gotten Engaged or Married This Year