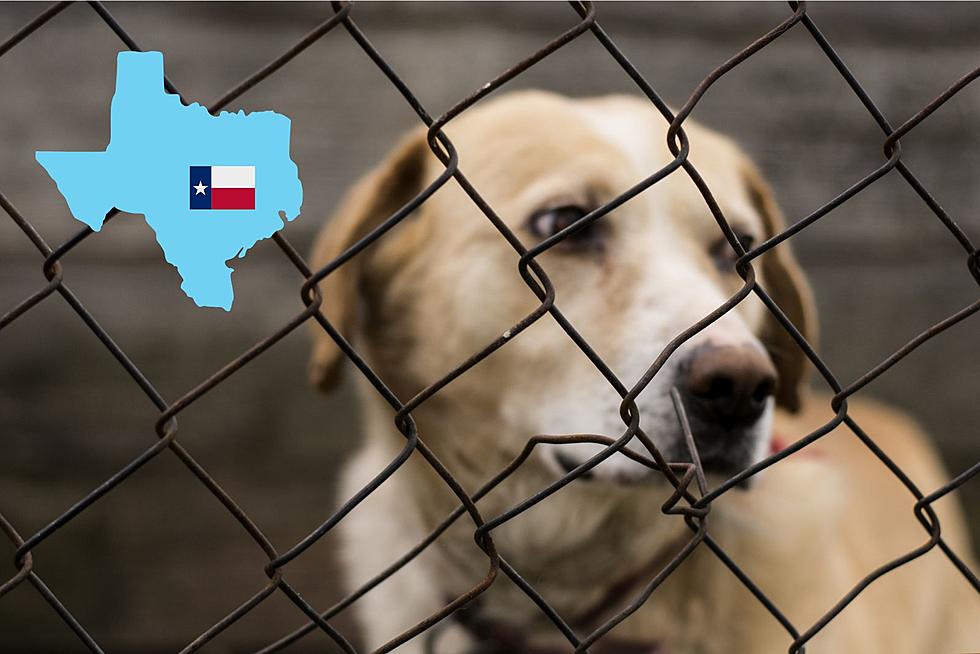 You Can Legally Kill Your Dog For Any Reason In Texas
milicad/Getty Stock / ThinkStock/canva
Texas law states that you can shoot and kill your dog for any reason.
Dogs are considered to be property in Texas.
Gun laws in your area should also be taken into consideration.
Many different municipalities across Texas passed anti-tethering laws and other laws to protect dogs. Citizens in Texas have so much love for their furry friends.
Just like with shooting people, there are times when it's legal to shoot and kill a dog here. This might be harsh to think about, but it is only to prevent immediate bodily harm to yourself or your children.
You can't just shoot a random dog for trespassing on your property, though the state of Texas has very lenient laws about what you can do to your own dog.
Shooting A Dog Can Be Legally Justified In Texas 
A report by KXAN looked into the laws surrounding shooting dogs in Texas after a local shelter group asked for help from the community to care for two dogs that had been recently shot.
They found that you can't kill, poison, or cause serious bodily injury to any animal without the owner's consent. That is because dogs and animals in Texas are considered to be someone's property.
You can kill your own dogs legally if it is done humanely, and killing any animal should be a last resort no matter the circumstances. These laws are on the books from long ago when people lived far away from veterinary services and had to put down their own animals.
More and more dogs are becoming members of people's families. We sometimes treat our dogs better than our children. Some owners' dogs have better insurance coverage than citizens here in the Lone Star State.
These old laws about pets don't really seem to reflect how dogs are actually treated in modern Texas. Let us know your thoughts in the comments.
RANKED: Here Are the 63 Smartest Dog Breeds
Does your loyal pup's breed make the list? Read on to see if you'll be bragging to the neighbors about your dog's intellectual prowess the next time you take your fur baby out for a walk. Don't worry: Even if your dog's breed doesn't land on the list, that doesn't mean he's not a good boy--some traits simply can't be measured.
9 Free Birthday Gifts For Your Dog