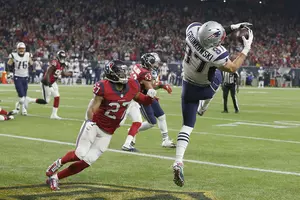 Kids Get a Shopping Spree With the Houston Texans
Getty Images
It's one thing to watch your favorite football players on TV.  It's another thing to go shopping and buy jerseys and scooters with them.  A few lucky kids got that chance Tuesday in Houston.
Texans rookies took kids from the Boys and Girls Club to Academy, and gave them $200 to spend on clothes, scooters, and anything else they wanted under the cap. Some of the kids were even thinking of their families, and used some of the money to buy gifts for them too.  Cool kids!
I hope they snagged an autograph too.
The Texans play at the Colts on Sunday.