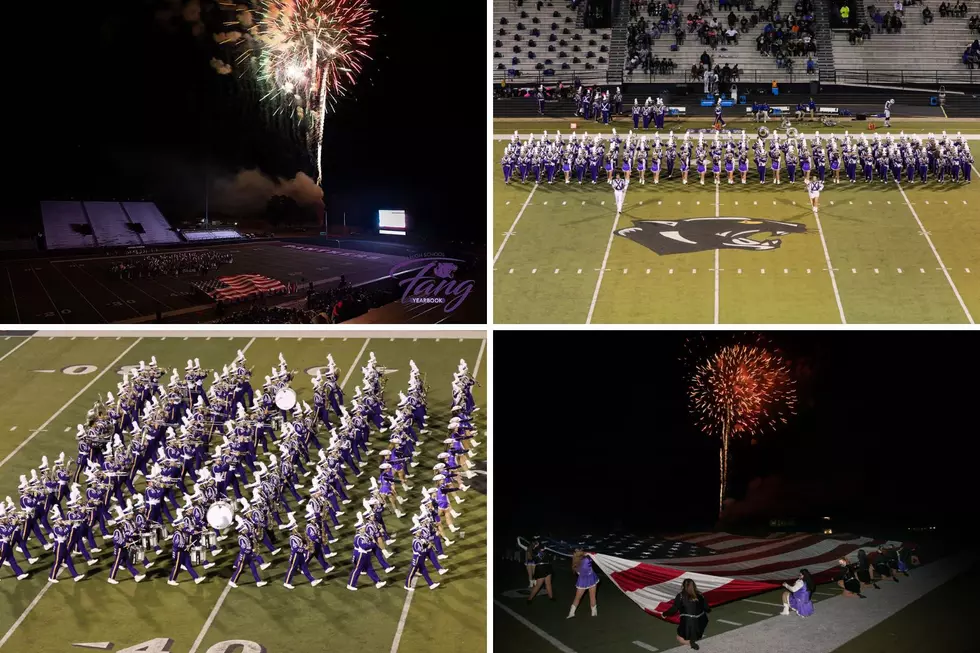 Lufkin ISD Bands Present Honor America Night on November 5
Andy Adams/LISD
One of the most endearing East Texas Veterans Day traditions is the annual Honor America Night presented by the bands of the Lufkin Independent School District. This year's presentation will be held on Saturday, November 5 beginning at 7 p.m.
The night is dedicated to the veterans as well as current members of the United States Armed Forces. The Deep East Texas community is invited to fill up the stands at Abe Martin Stadium for this special event.
Gates will open at 6 p.m. and tickets are $5 per person. Tickets may be purchased from any Lufkin band student, the Lufkin High School band office, or at Abe Martin Stadium once the gates open on Saturday evening.
The program includes music and marching by the Lufkin ISD bands, which includes performances from the various grade levels of the middle school bands as well as a presentation by the award-winning and reigning state champion Lufkin High School Marching Band. Following all of the performances, the crowd will be treated to a spectacular fireworks display.
What's The Weather Forecast for Saturday's Show
The forecast for Friday night and into early Saturday morning is not very good.  Strong to severe storms are expected to pummel the Deep East Texas area.  However, by midday Saturday, those storms are expected to have cleared out of the area. When showtime arrives Saturday evening, forecasters are predicting no rain, clear skies, rather calm winds, and temperatures in the low to mid-60s.
So, come on out and enjoy some great music and show your support for our local veterans and service men and women.
Anyone with questions is asked to call (936) 630-4353.
2022 Woden Pumpkin Contest
Woden Pre-K through 5th-grade students along with their families were asked to get creative and enter the pumpkin decorating contest. Take a look at these amazing entries.
LOOK: 100 years of American military history