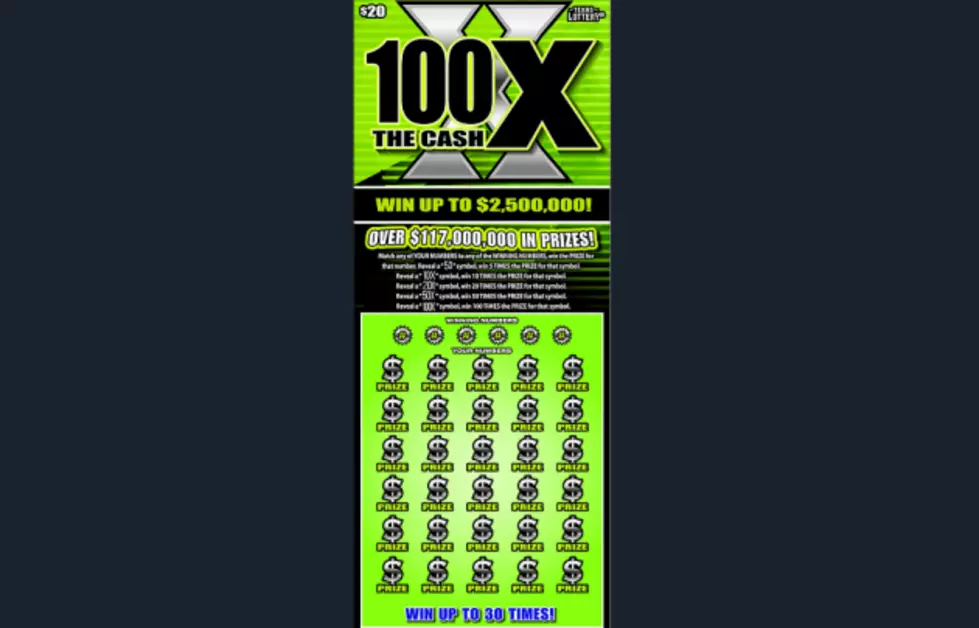 Lufkin Resident Claims $2.5 Million Texas Lottery Prize
Texas Lottery contributed photo
According to a press release from the Texas Lottery Commission, Ashley J. Watkins, of Lufkin, claimed a $2.5 million top prize in the Texas Lottery® scratch ticket game 100X The Cash.
For selling the winning ticket, Big's 3813, located at 1203 S. Chestnut St. in Lufkin, is eligible for a $10,000 retailer bonus.
Watkins claimed the third of four prizes worth $2.5 million available in the game. 100X The Cash offers more than $122.6 million in prizes. Overall odds of winning any prize in the game are one in 3.48, including break-even prizes.