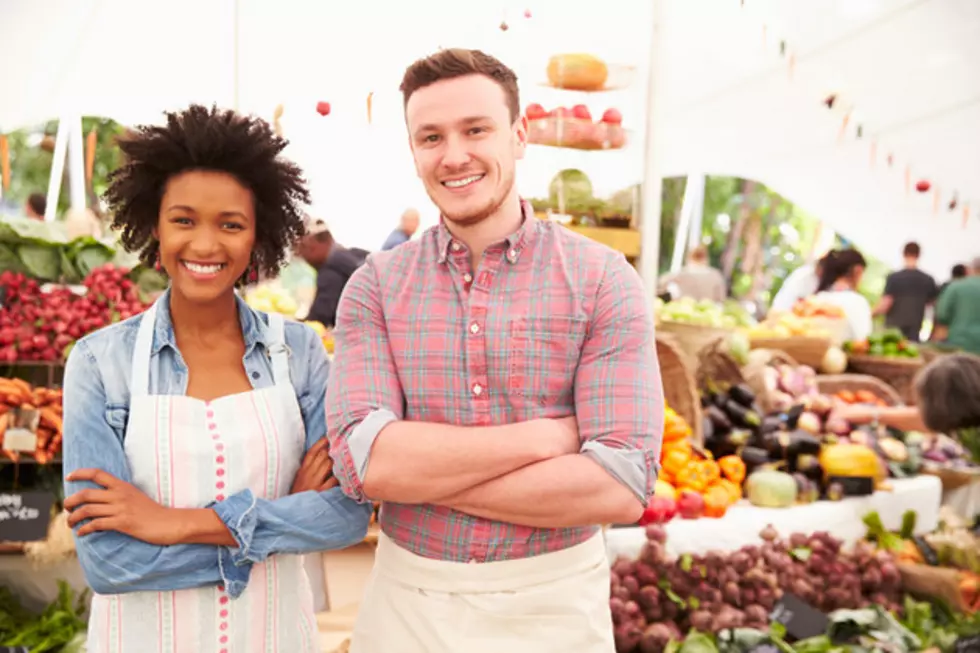 Lufkin's Farm Feast Is Tuesday Oct 29th
monkeybusinessimages, ThinkStock Images
Have a taste of the freshest food around at The Lufkin Farmer's Market. Hosted by Visit Lufkin it's Farm Feast. East Texas farmers have grown some beautiful produce this fall and Farm Feast is an event to show it all off. This East Texas' culinary event, Lufkin's Farm Feast, will give foodies a chance to try some locally sourced food at a dinner celebrating East Texas farmers.
The event starts with a wine-and-cheese hour including live music at 6:00 p.m. A sit-down, four-course meal with wine pairings starts at 7pm. Local chefs will use fresh, flavorful ingredients from farms within a 100-mile radius of Lufkin, and Brookshire Brothers will provide specialty cheeses, wines and beers.
Organizers describe the event as "snappy casual," blending an elegant dinner with a fun, laid-back atmosphere.
The fall farm-to-table dinner features local chefs collaborating with local farmers to create a menu straight from the land. Celebrate the bounty of our East Texas farmers.
Tickets are $50 each or $500 for a table of 8. Call 936-633-0359 to reserve your tickets today! It will be held at the Angelina County Farmers Market, 2107 S Medford Drive, and runs until about 10 pm. Must be 21 or older to attend. This event is suited not suited to accommodate strict dietary restrictions, or food allergies. Dietary restrictions are problematic for this event. There will be meat. Looking for adventurous eaters!