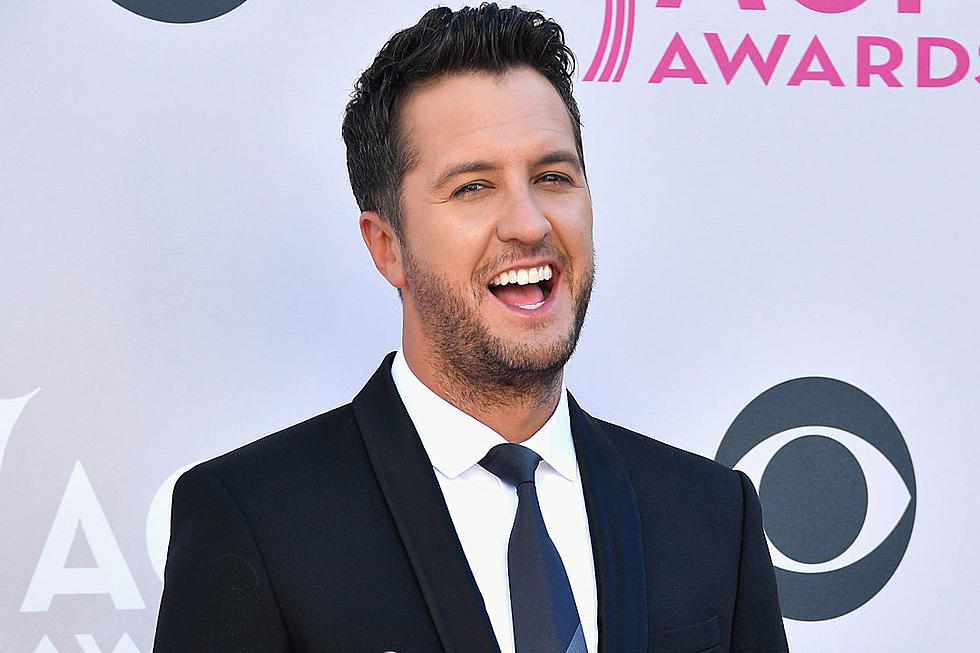 Luke Bryan Enjoys Butt Grab From 88-Year-Old Superfan
Frazer Harrison, Getty Images
While it's safe to say the crowd went wild for Luke Bryan when he took the stage in Kansas City, Mo. on Friday (July 21), there was one fan in particular who's experience was extra special.
Frances Stanaway, an 88-year-old who's fighting a terminal illness, got the chance  to meet the superstar before his show at the Sprint Center — and she managed to squeeze in a butt grab. Though Bryan has revealed that he's instated a "no butt touching" rule at meet and greets in the past, he made an exception for his biggest fan. In a photo posted by Crossroads Hospice, the Luke Bryan superfan can be seen with a huge smile on her face as she rests her hands on the singer's rear end, while Bryan himself strikes a silly pose, mugging for the camera.
Country's Hottest Male of 2017? Did We Get It Right?
The 88-year-old went all out for the occasion, wearing a custom made T-shirt displaying the words "Shake it for me, Luke!" and a picture of the country singer. "This is probably the most excited she's been for six or seven months," her son Vincent Sokolaski tells Kansas City's KSHB. "We're excited for her because she used to love country so much before she went to the nursing home. She doesn't get to experience it much more," adds daughter-in-law Linda Sokolaski. And when asked if she believes Bryan is a good-looking guy? "Oh heaven yes!" Stanaway exclaims.
Bryan made another fan's dream come true recently when he met a 9-year-old girl named Addi, who's battling cancer, before a show in Cleveland, making the evening particularly memorable when he dedicated her favorite song, "Play it Again," to her during the show.
Watch Luke Bryan Help Addi: