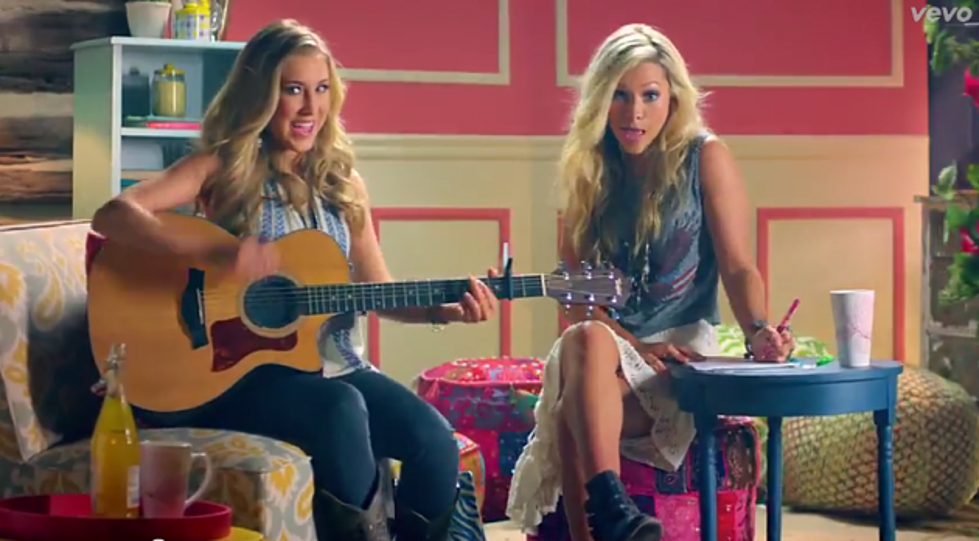 Maddie & Tae: Not Your Typical 'Girl In A Country Song' [Watch]
MaddieAndTaeVEVO via YouTube
Maddie & Tae are taking the "country" by storm! They're taking on the Nashville establishment and the "bro country" movement to be exact. Their song "Girl In A Country Song" is making its way around the nation online and on air, and the video is HERE in your face!
Maddie and Tae are newcomers to the country scene - Maddie Marlow is 19, from Sugarland, TX, and Tae Dye is 18 from Ada, OK.
These young ladies take a simple stand against the way that females have been portrayed in recent videos by their male counterparts. They say that they were "aiming to tweak country's conventions, not tear them down." I say they've successfully accomplished their mission. See them do this song LIVE on the "Today" show, August 11 on NBC.
Dudes in shorty shorts? Check!