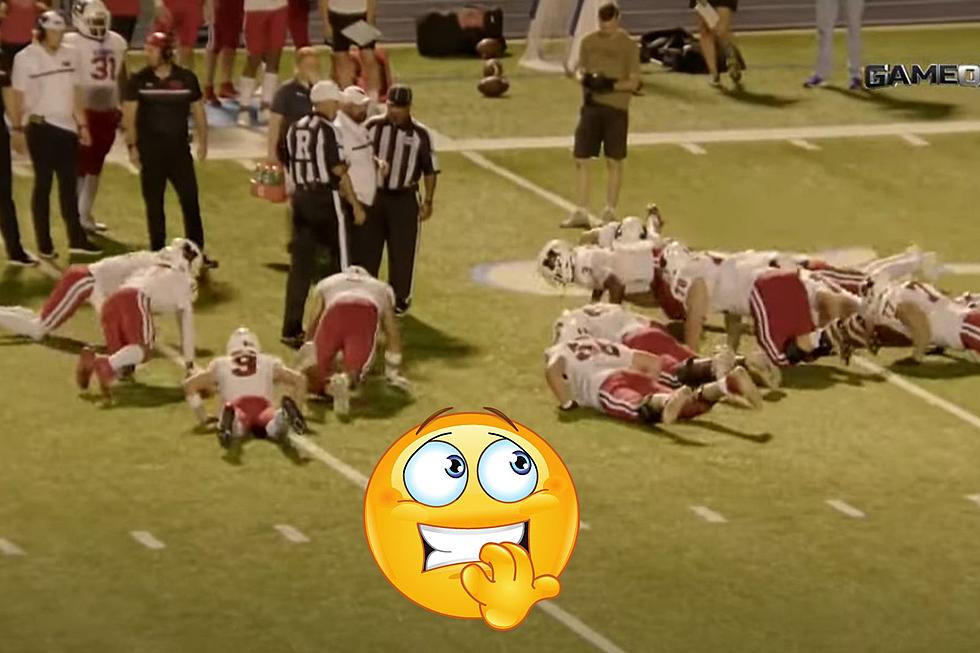 Texas Football Team Gets On Field Lesson on Sportsmanship [WATCH]
Screenshot from Game On Sports via YouTube
Big Time High School Showdown
One of the most publicized high school football games in the country happened this past Friday night just a few miles outside Waco, Texas. It was a battle that featured the #1 team in Class 5A - Division Two (Melissa Cardinals) against the #1 team in Class 4A - Division One (China Spring Cougars)
These are two outstanding teams, but it was obvious early on that Melissa was the better of the two. The Cardinals raced to a four-touchdown before halftime (34-7). Melissa would win the game 63-33.
The Highlight of the Game
The contest had its share of many big plays, but the one that stood out to many was something that happened during an official's timeout.
Melissa had just scored a touchdown on a long run. When the Cardinal player was about to score, it appeared that he may have made a taunting gesture. That drew a penalty and nullified the touchdown.
When the referee gives the official signal, it sounds like the p.a. announcer says "Another unsportsmanlike conduct called against..." Apparently, that display of poor sportsmanship by Melissa gave their head coach the prime opportunity for a teachable moment.
Cardinals Head Coach Matt Nally brought the entire offensive unit toward the sidelines and made them do several 'up-downs' as a form of humbling punishment. This brought approving applause from the China Spring home crowd, and to be honest, if my son had been playing for Melissa, I would have applauded as well.
Watch What Happened
The video below features the entire game. You can fast forward to the 1:57.40 mark to watch all the events described above.
Well Done, Coach Nally
Respect for the game and for the other team should be a mandatory part of any contest. That's a building block for character and integrity. I'm not bashing the players from Melissa. Mistakes and errors in judgment are a part of being a teenager.
A series of 'up-downs' by an infuriated coach is something that should stick with these players and make them better for it. Something tells me that there might have been a few extra wind sprints at practice, too.
Top 10: These Are Texas' Most Expensive High School Football Stadiums in '22
There's a reason every good high school football movie is based in Texas. Here in the Lone Star State Friday nights are revered and our young men in football pads exalted to legends in their hometowns. In fact as of last year, Texas is only second to Florida (by two players) as the state with the most players in the NFL.
20 Unique Texas High School Mascots
With so many different high schools all over the state of Texas, there are many unique mascots to choose from. Here is our top 20.