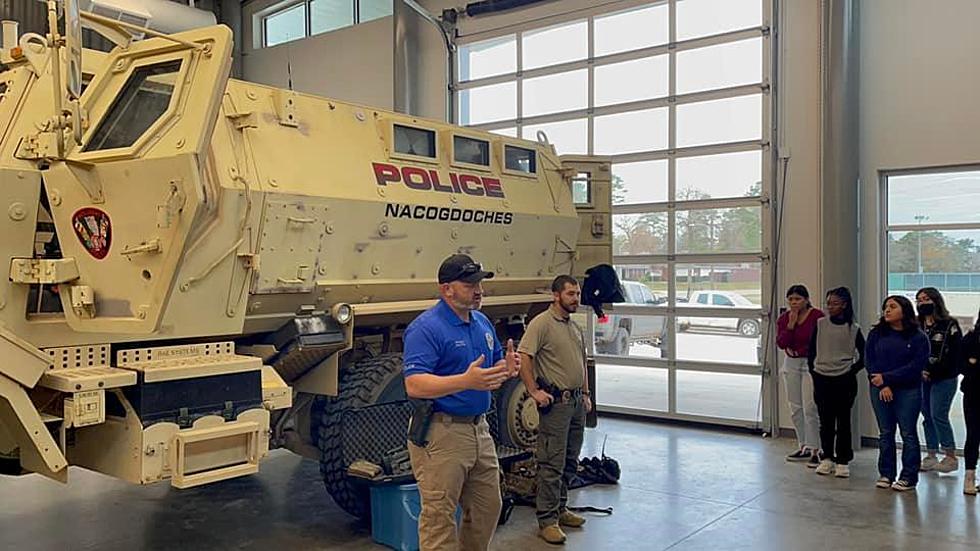 Nacogdoches Police Department Survey Provides Hair Raising Results In Nacogdoches, Texas
Nacogdoches Police Department via facebook
Recently in an online poll, Nacogdoches residents were asked a series of questions in regard to the perception of their police force. One of the more interesting questions to me was about facial hair preference.
There were four options on the survey for participants to choose from about the appearance of uniformed officers:
Clean Shaven
Mustaches
Beards
Ambivalent
After almost 1,000 responses the results were pretty clear, even though 21.4% percent of respondents were ambivalent. Just 12.1% of participants preferred clean-shaven officers and only 4.7% were down with a "soup strainer" (mustache).
Over 61.8% preferred their officers to have beards. Once again beards have ensconced themselves as the face adornment of choice Texas wide.
Tell Me One Good Thing About Beards On Officers 
Some in the vocal minority say that they prefer their officers to be clean-shaven. Most of them were alive during or shortly after WWII when most men in the military got into the habit of shaving daily.
I know change is hard for some, but there is one good thing about officers with beards; it has a very humanizing effect. If police departments across the nation want to better relate to the public this is a great move.
Just like tattoos, beards show individuality and it is a good thing for morale. Some departments have even gone so far as to hire new officers with a history of past drug use. That used to be a big hurdle for many people wanting to get into law enforcement.
Check out the survey results from the first week's public survey questions.