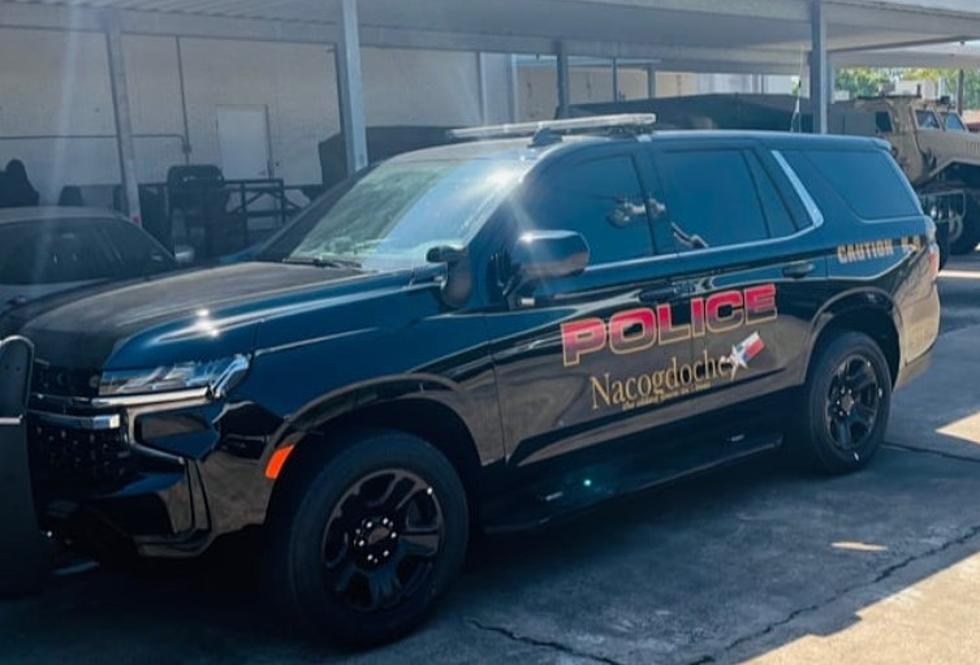 Shooting Near The SFA Campus Sends Woman to Nacogdoches Hospital
NPD Facebook
Officers with the Nacogdoches Police Department responded to the Nacogdoches Medical Center Thursday evening to investigate a report of a gunshot victim. According to a post on the Nacogdoches Police Department's Facebook Page, authorities discovered an adult female victim who at last reported is in stable condition from a single gunshot wound to her leg.
At this time, the investigation has led detectives to a crime scene in the 1800 block of North Street which is believed to be where the victim was shot. According to some of the comments in the Facebook post previously mentioned, the incident happened in or near the Raising Canes parking lot across from the campus of Stephen F. Austin State University.
The Nacogdoches Police Department is asking anyone that may have information about this incident is asked to contact the Nacogdoches Police Department. As further information becomes available it will be released.
This shooting falls on the heels of multiple shooting incidents which took place in Nacogdoches on April 7.
The Nacogdoches Police Department reported three separate shooting incidents. Around 8:16 p.m. on April 7 officers responded to the 400 block of West Main St after receiving reports of a disturbance with weapons. Officers arrived at the scene and began investigating the incident. An adult male gunshot victim was located at a different location within the city during this investigation. The victim was transported by EMS to Memorial Hospital in stable condition.
Around 8:22 p.m. officers received reports of gunfire in the 1600 block of Cardinal St. Officers that responded to the area were unable to locate any person involved with this incident.
Around 9:08 p.m. officers received a report of a drive-by shooting in the 1600 block of Woden Rd.  Initial reports are that a residential house and vehicle were struck by gunfire and the suspect fled in a vehicle prior to officers arriving.
The criminal investigation division is assisting with this investigation. As further information becomes available it will be released.
Grayson Rodriguez Major League Debut
Grayson Rodriguez who played high school baseball at Central Heights made his Major League debut on April 5, 2023, pitching against the Texas Rangers.
Beautiful Cowgirl Rescues Possum at Texas Dance Hall
It was closing time at Banita Creek Hall in Nacogdoches when an uninvited guest made an appearance. Thankfully, a southern belle came to the rescue.