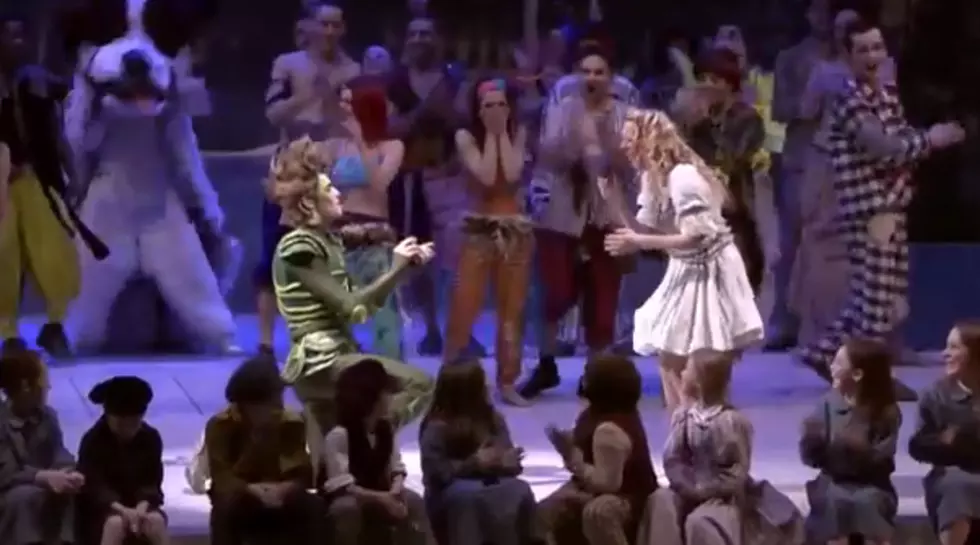 Peter Pan Proposes to Wendy During Live Performance
YouTube
We're all familiar with the story of Peter Pan, right?
The boy that never grew up leads children on a trip to Neverland, and in the end asks Wendy to be his wife.  Oh...you haven't seen that version? 
Than get ready for this video.  During a live performance of the musical in Scotland, the actor playing Peter Pan breaks character to propose to the lead actress.