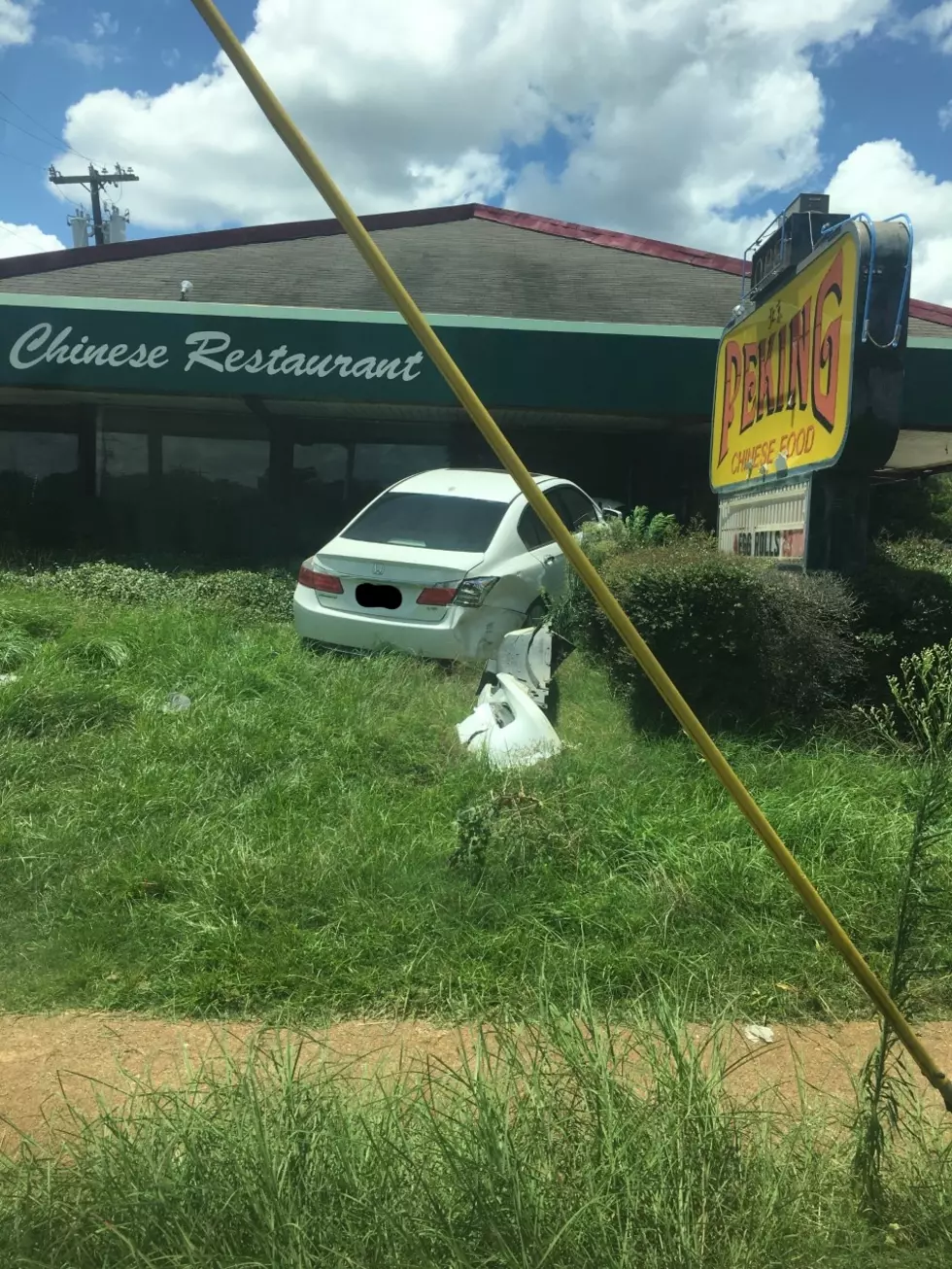 [PHOTOS] Car Goes Through Front Of Old Peking Location
Mark Cunningham
Over the past few months, we've done several stories on Peking Chinese Restaurant. It's been a big thing since they decided to move from their original location on North Street, to their brand-new location on Creek Bend Boulevard.
But this weekend, the old Peking location become the focus of attention once again. When I drove by, this is what I saw:
DRIVE-THRU: Car Goes Through Front of Old Peking
What you're looking at is the original Peking location. The pictures were taken from North Street.
Now, I will say this: I don't know what caused this particular wreck. What I do know is that this car went through the front of the building, and their was another car that was in the southbound lanes of North Street that had to be towed away as well. If I had to guess, I would say that this car hit the other car, and proceed to go off of North Street, over the sign - that you see flattened on the ground - and into the building. But, I'm no expert, so I might be way off on that theory.
All I know is that the owners and workers of Peking should be glad that they are now in their new location, and didn't have to deal with this during their regular business routines...
Did any of you see this accident on Saturday? Or, was it just me?
Enter your number to get our free mobile app