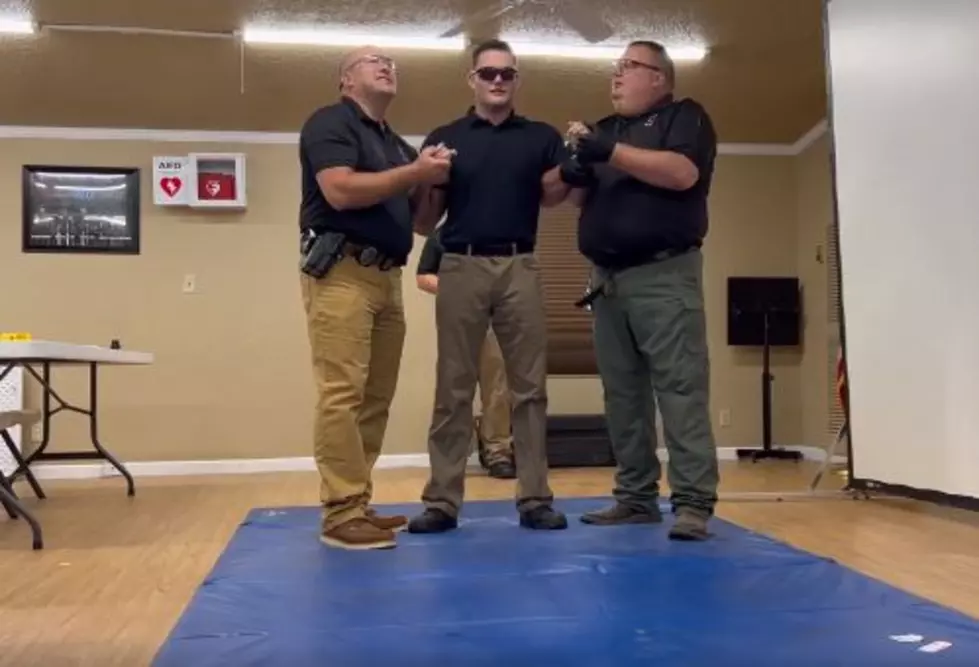 Ride The Lightning With These New Lufkin Police Officers
LPD via Facebook
Some newly minted Lufkin Police officers were working on their non-lethal weapons training and what happened won't shock you. But it was very shocking for them.
A taser is an electroshock weapon that fires two barbs into the skin, making you lose control of your voluntary muscles. Pulling the trigger breaks open a compressed gas cartridge inside the gun. That's the popping you hear when they deploy them.
The taser delivers 19 short pulses per second over 5 seconds with a current of 2 milliamps. They really help to de-escalate a confrontation, and training is a must.
Stop Talking And Get To The Shocking Taser Video
It's almost a rite of passage to get hit with a taser at the Lufkin Police Department. It's very important for them to know exactly what it feels like to get hit with one.
That way when they are out on patrol they know the consequences of this non-lethal option. In the rare event that the taser was to ever be turned on them, they might even fare better knowing how it feels.
Usually after these videos come out, you start to see these same officers out on the street protecting and serving us. Thanks to the LPD for sharing this video, so we can point out who screamed and who wanted no warning.
Officer Jeremy Ferguson - No Scream, Warning
Officer Cory Hubbard - Big Scream, No Warning
Officer Tanya Acevedo - Warning, Scream
Officer Noah Cole - No Warning, Huge Scream, Asked For God
Officer Jeff Cooper - No Warning, Slight Yelp, Tapped Out
The certification program goes over all the legal requirements and medical aftermath of deploying this device in the line of duty. Once they are fully trained on the taser, well it's time for the demonstration.
If you are looking for a job, they are hiring, just CLICK HERE. Pay range is $50k - $75k.
The Top 25 Most East Texan Sayings Ever
If you can say and recognize all these phrases you might just be from East Texas.
8 Reasons To Work For The Lufkin Fire Department
There are so many benefits to being a hero in your community.
See 22 Hip-Hop-Related Police Raids
These rappers had some serious run-ins with the police.