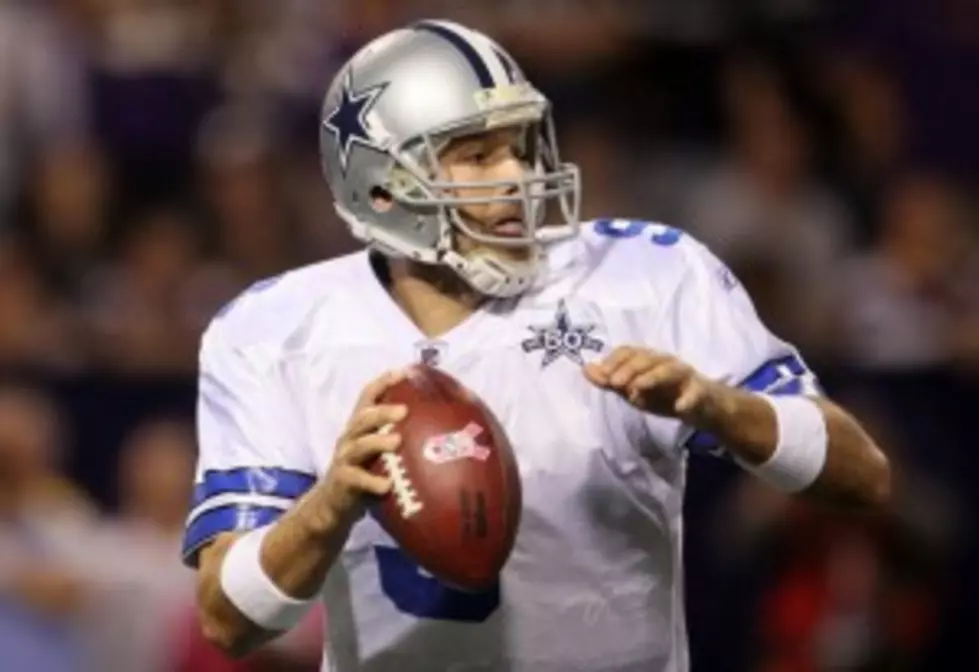 Jeff Gross, Getty Images
If good things happen in preseason football we tend to say it's a positive sign of things to come and proof that this will be the "best season ever!"  Woohoo!  And if bad things happen we brush it off and chalk it up saying, "Ah, who cares.  It's just the preseason."
Well, it looks like this will be the "best season ever" for Tony Romo.
I'm basing this on one preseason game, and about thirty minutes of work.  Saturday night against the Vikings, Romo threw for 88 yards and two touchdowns, and he completed 5 of 8 passes for a QB rating of 139.5.  Has he ever had a quarterback rating that high?  Ever?  Not that I can remember.  He was sharp.  And then he got to spend the rest of the night on the sidelines hangin' out.
You're right....he wasn't on the field very long.  He didn't have to manage a whole game or maintain momentum or sustain long drives, or perform at a high level consistently for three hours.  But this little flash of greatness is enough for me to start thinking Super Bowl.  Cowboy fans have never been the most rational bunch, so why start now.
The receivers will be fun to watch this year as long as Romo stays healthy.  Dez Bryant, Terrance Williams, and that little go-getter Cole Beasley are speedy and sure-handed.  Most of the time.   That #11 jersey will be a hot one this fall.
The Cowboys host the Texans on Thursday to wrap up their preseason schedule.  The Boys are 0-3 so far, and have lost 8 straight exhibition games dating back to 2013.  Is this a big deal?  Who cares!  It's just the preseason.