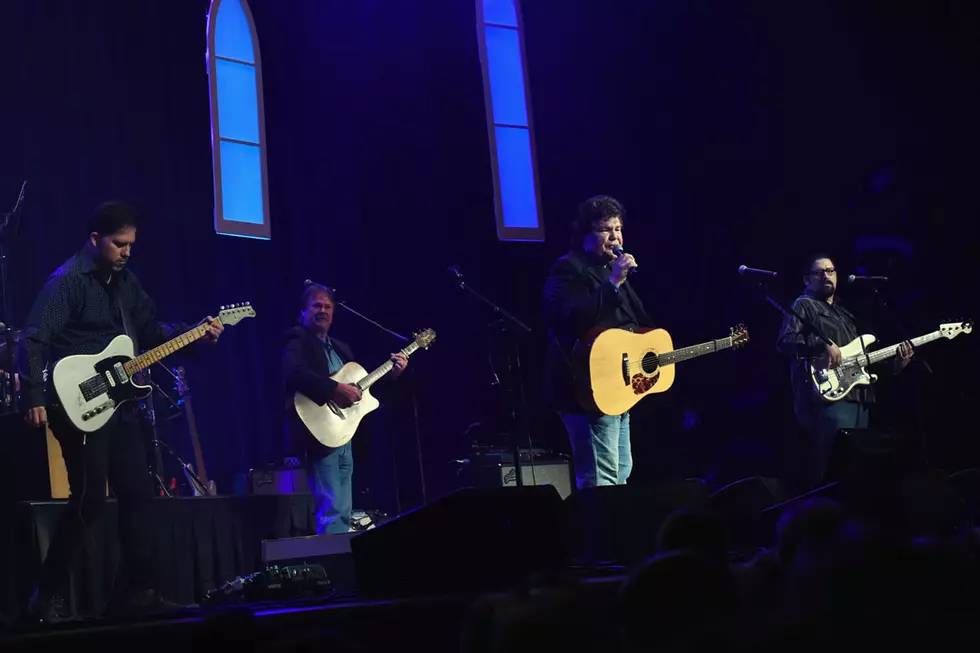 Shenandoah Embarking on 2018 Christmas Tour
Rick Diamond, Getty Images
Shenandoah is heading out on a Christmas tour and they're taking a good cause along with them. The six-member country band has announced the 2018 Good Ole Fashioned Christmas Tour, marking the first of its kind for the group.
The "Next to You, Next to Me" hit makers are scheduled to visit nine venues throughout the months of November and December, and will return to their roots with a stop in Muscle Shoals, Ala. for a performance at Faith Church in Florence. The tour begins at the Ryman Auditorium in Nashville Nov. 19 in cojunction with the Christmas 4 Kids event that collects items and donations for children in need during the holiday season,  and concludes on Dec. 15 in South Carolina. Additionally, the tour will benefit the Salvation Army, with representatives from the organization appearing at each show to collect donations outside the venue.
"Truly it is the most wonderful time of the year, and we are so excited to be doing this Christmas tour," says lead singer Marty Raybon. "Christmas music always brings such joy, and we are proud to be supporting the Salvation Army. What could be more fitting than giving the gift of music to others and spreading the spirit of Christmas?"
The tour follows the release of the band's holiday album Christmas Comes Alive. The band released their live album Reloaded earlier this year featuring performances of such hits as "Two Dozen Roses" and "Sunday in the South" while on the road. They also released their first single in more than two decades in 2018 with "That's Where I Grew Up."
Shenandoah's 2018 Good Ole Fashioned Christmas Tour Dates:
Nov. 19 - Nashville, Tenn. @ Ryman Auditorium 
Nov. 24 - Pelham, Tenn. @ The Caverns
Nov. 30 - Lake Junaluska, N.C. @ Stewart Auditorium*
Dec. 1 - Cowan, Tenn. @ Christmas Parade (No performance)
Dec. 2 - Florence, Ala @ Faith Church
Dec. 7 - Emporia, Kansas @ Emporia Grant Theatre
Dec. 8 - Grandbury, Texas @ Grandburt Live Theatre
Dec. 13 - Winston-Salem, N.C. @ R.J. Reynolds Auditorium
Dec. 15 - Deadwood, S.C. @ Deadwood Mountain Grand*
See the Biggest Country Tours of 2018