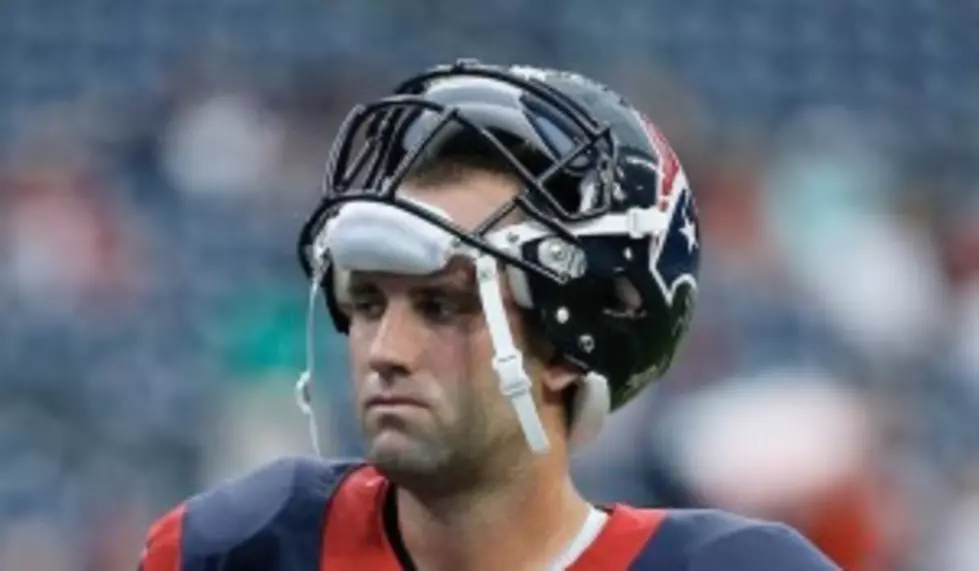 The Texans New Head Coach Wants to Win!
Getty Images
Fans of the Houston Texans started out this NFL season started out feeling pretty optimistic after the team won its first two games, but then the rest of the season happened.  Fans were confident right up until the point that they weren't anymore!
The Texans ended the season with a thud, losing 14 straight, and achieving the worst record in the NFL.  But they'll have the first pick in the NFL draft.  Look on the bright side!
The Texans' new head coach, Bill O'Brien, moves to Houston from Pennsylvania, where he was the head coach for the Penn State Nittany Lions for the past two seasons.  As he stepped off the owner's private jet yesterday, he said everything will be about winning from now on, and he'll bring a winning culture to Houston.  Hope so!  Can he work some magic for the Cowboys while he's at it?
It's a big weekend for NFL playoffs, with two games Saturday and two games Sunday. Have a great weekend in the easy chair with a big bowl of chips and dip and an ice cold beverage!  Maybe the Texans and Cowboys can be part of the post season next year. There's always hope.