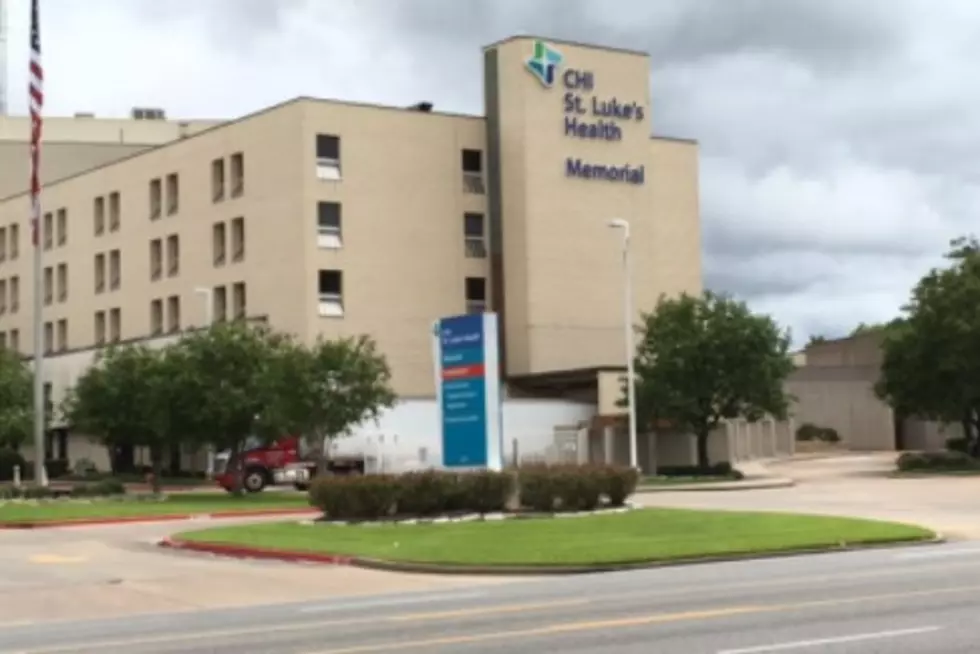 Top Cardiologists in Lufkin to be Featured Wednesday on KICKS 105
St Luke Health Memorial contributed photo
Over the past two years, the number one topic of conversation when it comes to health news is the COVID-19 pandemic. It is estimated that over 900K in America have died due to COVID-related illnesses in that time.  However, heart disease still remains the number one killer of Americans.
It is estimated that 659,000 Americans die each year due to heart disease.  In Texas, the epicenter of cardiovascular-related illnesses and deaths is right here in Deep East Texas. Smoking, poor dietary habits, and possibly genetics are some of the main culprits.
The good news is that over the past three decades, places such as St. Luke's Health Memorial in Lufkin and the Heart Institute of East Texas have partnered and led the way into bringing cutting-edge treatments, surgical procedures, and technology to our own backyard. The bad news is that as a whole, the preventative and healthy lifestyle choices of East Texans have lagged behind these advancements.
How does that trend get turned around? Well, habits and routines are hard to break, but education is key in helping to turn things in the right direction.  That's why for the past several years we have teamed up with St. Luke's Health Memorial in Lufkin to have a 'Heart Takeover Day'.
We do this in February because it is Heart Month. On Wednesday, February 9, KICKS 105 will dedicate the morning show to helping save lives in East Texas through educational interviews with employees from St. Luke's Health Memorial as well as the Heart Institute of East Texas. We will be talking to cardiologists, CATH lab nurses, hospital administration, cardiac rehab directors, as well as patients who have first-hand knowledge of the life-saving measures available in Deep East Texas.
Here's the line-up of who we will be talking to on Wednesday:
Representing The Heart Institute of East Texas (HIET), he will be addressing his vision from four decades ago and where it stands today.
Monte Bostwick and Eric Robinson
Representing St. Luke's Health-Memorial, they will talk about the partnership and the people of the alliance between the hospital and HIET
Nancy Sanchez and Landon Evans
They have been on board with the Cardiac Rehabilitation program since its beginnings and they will talk about what it has to offer to patients.
Duane Freeman
In 2015, As an assistant fire chief in Lufkin, Duane knew the signs and symptoms of a heart attack yet the training didn't fully prepare him for his own. Hear his story, and his mission to raise awareness about heart attacks.
We will talk with Dr. Venkata about how he uses his experience and technology to treat abnormal heart rhythms.
Dr. Saini will be speaking about the technology and what he brings to the team in terms of experience, expertise, procedures, his connection to the Houston market, and the changes/adjustments he's made during this pandemic.
Dr. Khan will share the importance of education and contributing factors to heart disease. He will discuss how they're bridging the gap in cardiovascular care in East Texas, especially between Lufkin-San Augustine-Livingston, leaving a bigger footprint and more options for quality care closer to home. He will also talk about the latest advancements in heart care.
Jay Bailey
A patient of Dr. Bachireddy, we will talk to Jay about his journey through open-heart surgery as well as his about-face on embracing the Cardiac Rehab program.
Dr. RaviKumar will speak to the importance of the hospital-cardiologist partnership as well as the advantages of being connected to a larger network of care including the value of the Baylor St. Luke's Medical Group Houston connection.
Derek Seymore and Mellody Rose
These two will be speaking about the CATH Lab and what happens there when someone first comes in and is experiencing symptoms consistent with a heart issue.
LOOK: What 25 Historic Battlefields Look Like Today
The following is an examination of what became of the sites where America waged its most important and often most brutal campaigns of war. Using a variety of sources,
Stacker
selected 25 historically significant battlefields in American history. For each one, Stacker investigated what happened there when the battles raged as well as what became of those hallowed grounds when the fighting stopped.
These are the battlefields that defined the United States military's journey from upstart Colonial rebels to an invincible global war machine.