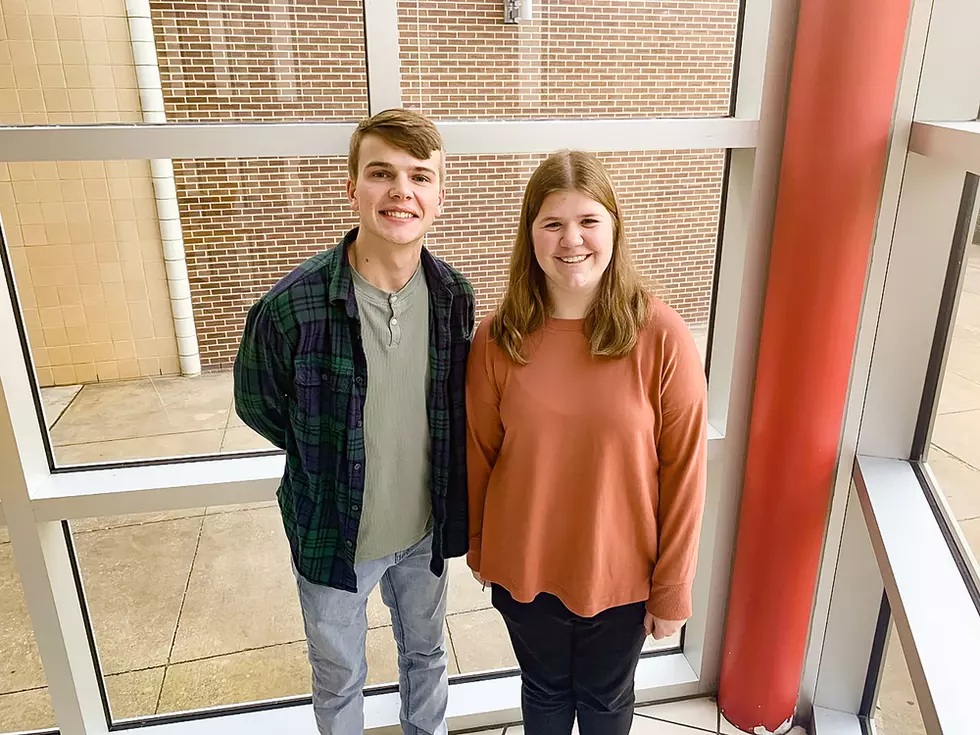 Two Nacogdoches Students Earn a Spot to Perform on All-State Band
NISD contributed photo
Nacogdoches High School senior Aidan Finnerud and junior Audrey Bray will perform with the All-State Band on February 11 at the Henry B. González Convention Center in San Antonio as part of the 2023 Texas Music Educators Association Clinic and Convention.
Aidan and Audrey were named to the Class 6A and Class 5A bands, respectively, last weekend. For Aidan, it's his third straight all-state honor; Audrey is making her first all-state appearance.
"This is just a remarkable accomplishment for both Aidan and Audrey to qualify for All-State," said Nacogdoches High School Band Director Jacob Weems. "The fact we can get two qualifiers to the state level is a reflection on Aidan's and Audrey's talent and commitment but also the overall depth of talent we have at NHS."
The process for Aidan and Audrey began in the fall and included competitions at the district, region and area levels. More than 70,000 band students from around Texas enter the competition, and 1,875 are selected to perform in 18 All-State ensembles.
Aidan, a trumpet player, will perform with the Class 6A band next month; Audrey plays the clarinet and will perform with the 5A band.
Speaking of Nacogdoches High School,  the Dragons have been selected as a finalist for Dave Campbell's Texas Football Community Connection School of the Year award presented by Optimum. Fifteen schools across Texas are competing for the crown, and the school with the most online votes wins a $2,500 donation. Voting continues through January 20.
Click here to see more details on the program and to vote for Nacogdoches.
KICKS 105/Whataburger Teacher of the Day $1,000 Winners
Every semester KICKS 105 teams up with Whataburger to award an area teacher a $1,000 classroom grant. Here's a look at the winning teachers so far.
Awesome Nacogdoches County Home Listed for $1.5 Million
This home in northern Nacogdoches County was listed to the public on March 2, 2022. The 4,000 square feet home sits on nearly 40 acres.