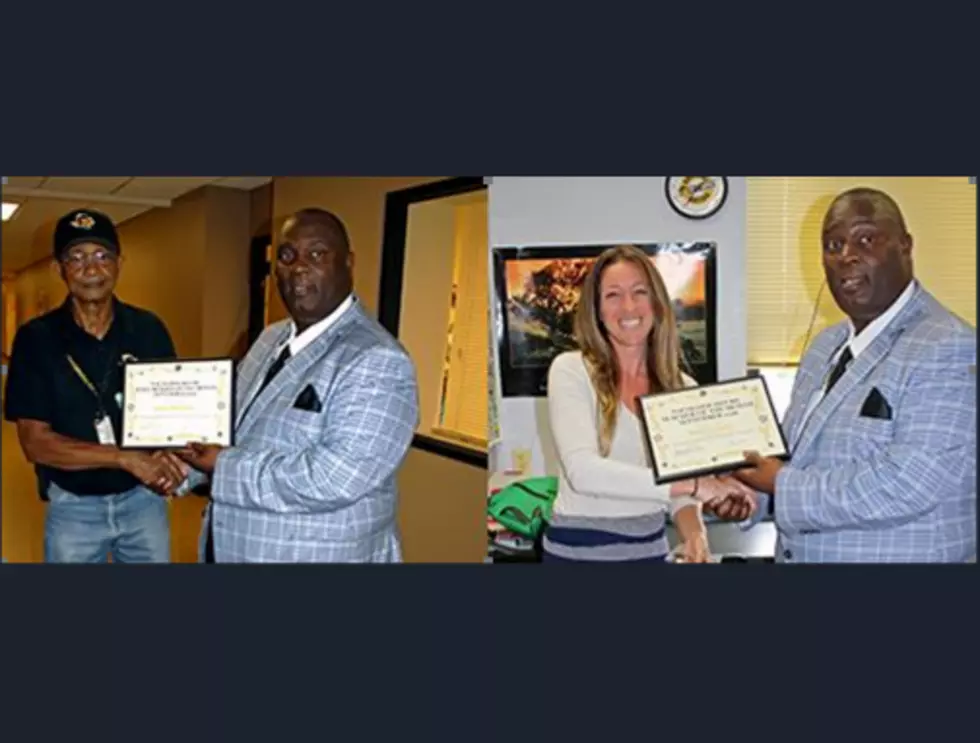 Nacogdoches High School Hands Out Monthly Honors
NISD Contributed Photo
Nacogdoches High School recently passed along some monthly honors to their employees.  As seen in the picture above, certificates for the Teacher of the Month and Staff Member of the Month were presented. 
The Nacogdoches High School Hospitality Committee has chosen Beth Gentry, Read 180 teacher, as the NHS Teacher of the Month for September. Gentry creates a welcoming, learner-centered and safe environment for all students in the Read 180 program.
John Watkins, Lead Custodian, was selected as the NHS Staff Member of the Month. John works diligently to help keep NHS looking like a world class school for all members of the community.
NHS Principal Dr. Michael O'Guin presented the recipients with a Certificate of Appreciation and a custom pen created by James Mason, NHS Principles of Manufacturing teacher.
Congratulations to both Gentry and Watkins.