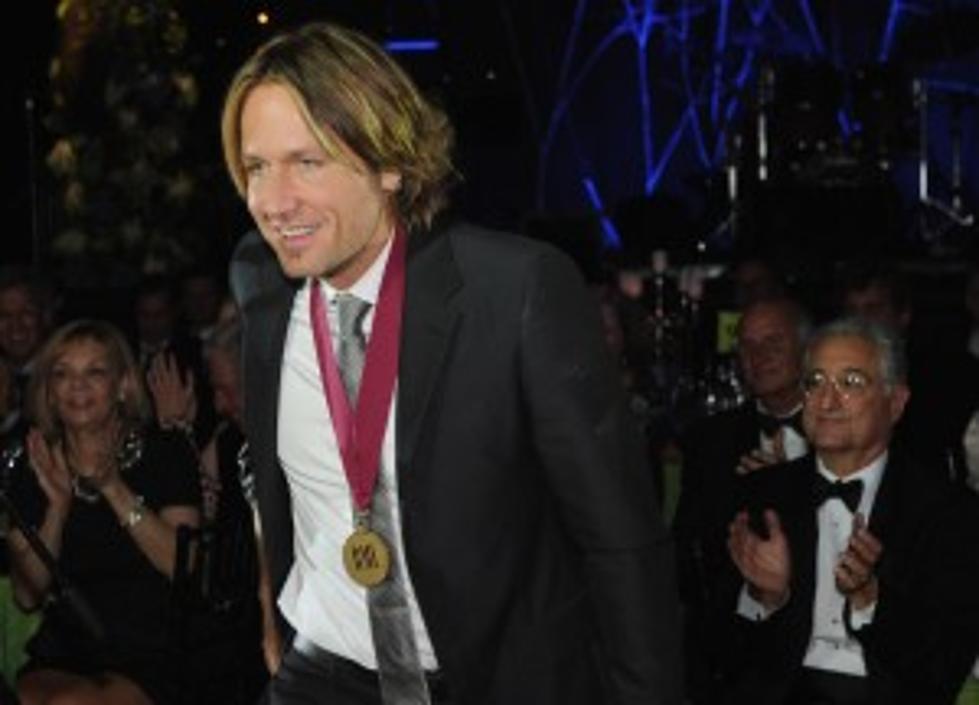 Walking The Line For Johnny Cash And Keith Urban Getting Closer This Day In Country Music – November 16th
2010 - Capitol releases the Keith Urban album "Get Closer".
2005 - CBS' "I Walk The Line: A Night For Johnny Cash" features Brad Paisley, Martina McBride, Dwight Yoakam, Jerry Lee Lewis, Norah Jones, Kris Kristofferson, Sheryl Crow, Kid Rock, Reese Witherspoon, Joaquin Phoenix and Alison Krauss.
2003 - Alabama adds to its own American Music Awards record, claiming the 23rd victory of its career at Los Angeles' Shrine Auditorium. The evening's other country winners include Tim McGraw, Faith Hill and Toby Keith.
1994 - Garth Brooks' "Ropin' The Wind" album is certified for shipments of 10 million copies, making him the first country artist to reach that plateau with two different releases.
1991 - Garth Brooks' interpretation of the Billy Joel song "Shameless" rises to #1 on the Billboard country chart.
1970 - Anne Murray clutches a gold single with "Snowbird," making her the first Canadian artist to reach gold with a country hit.
1963 - Singer-guitarist Keith Burns born in Atlanta, Georgia. He becomes one-third of Trick Pony, whose high-energy show big-sounding debut album leads to two hit records in 2001 and an American Music Award.
1960 - Patsy Cline records "I Fall To Pieces" during an afternoon session at the Bradley Film & Recording Studio in Nashville.
1949 - Songwriter and bluegrass musician Larry Cordle born in Cordell, Kentucky. His songwriting credits include: Ricky Skaggs' "Highway 40 Blues," Diamond Rio's "Mama Don't Forget To Pray For Me" and George Strait & Alan Jackson's "Murder On Music Row".
1948 - Songwriter-producer Robert John "Mutt" Lange born in Mufilira, Rhodesia. Noted for his work with AC/DC, Foreigner and Def Leppard, he marries Shania Twain and helps her write and develop some of the best-selling albums in country music history.