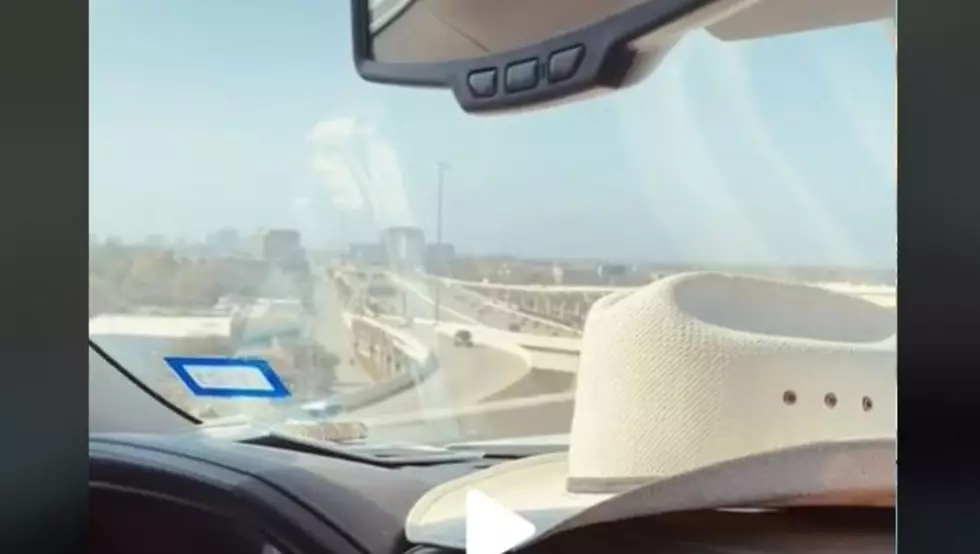 Why Are Overpasses So Super Tall In Texas?
Yahir Productions via TikTok
When driving around in Texas you might experience acrophobia in large cities. Though the stimulus that causes acrophobia can sometimes be irrational, this fear of heights is very real.
On a recent trip to Austin, I had to get on an insanely high interchange to get on the interstate. I always have to concentrate on the road, so I don't get distracted by how very high up I am.
The same thing happens when I travel to Dallas or Houston. Driving on a single-lane overpass straight up to the sky, I keep both hands on the wheel and concentrate on not dying.
Most States Don't Have Super High Overpasses
I just took this as a normal big city thing, but these monoliths just don't exist in other places around the country. These soaring testaments to human accomplishments are called the Texas-style stack.
The name of these super-high overpasses actually has the word Texas in it. That lead me to believe that they didn't really have these in other places.
Making these super high stacks saves the land area that the roadways cover. In Northern cities, they can't make them this tall due to ice and snow.
Where Is The Highest Interchange In The World?
Everything is bigger in Texas, and Dallas currently holds the record for the highest interchange. The aptly named High Five Interchange between US 75 and I-635 is the tallest in the world.
Just know that you are not alone in white-knuckling it over an overpass. It is something unique to Texas. This TikTok from user yahirproductions sums it up pretty well.
See This DPS Dodge Challenger Hellcat Redeye In Houston, Texas
In an effort to cut down on reckless driving this 1080hp monster is patroling the streets of Harris County.
Get Plates Your Way In Texas
There are tons of designs to pick from at myplates.com. Here is just a few, some are even available.