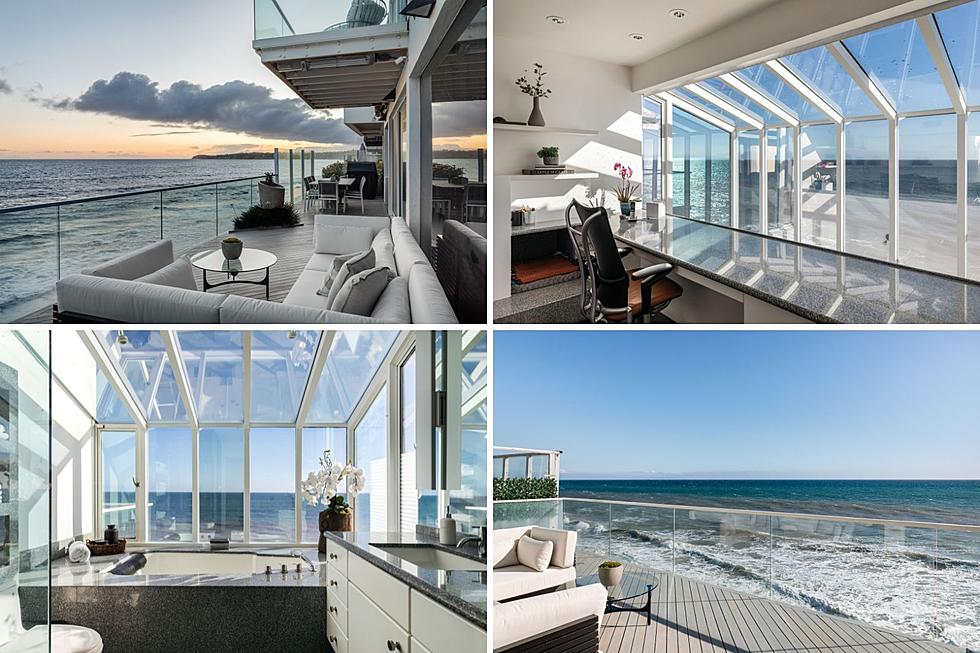 Win Lotto Texas Tonight And This Malibu Home Could Be Yours
Sterling Reed via TopTenRealEstateDeals.com
The Saturday, March 25 drawing for Lotto Texas is now up to an estimated annuitized $57.75 million - the game's largest jackpot in more than 12 years. The drawing offers a cash value worth an estimated $35 million. If there is no jackpot winner for Saturday's Lotto Texas drawing, the jackpot prize for the Monday, March 27 drawing will roll to an estimated annuitized $58 million.
Granted, the chance of matching all six Lotto Texas numbers correctly is approximately 1 in 25,000,000, but someone is eventually going to buck those odds. Plus, it's fun to dream about being that one lucky person.
What would you do with that payout if you won?
I know the cash value is $35 million, but Uncle Sam would get his fair share. I'm not exactly sure how much that would leave you, but if it were in the neighborhood of $21 million, you could live in one of the most expensive neighborhoods on earth.
It just so happens that a $21 million home has just been listed. According to TopTenRealEstateDeals.com, this Malibu Cove Colony home was used as the residence of a criminal mastermind played by Robert De Niro in the 1995 movie, 'Heat'. The ultra-contemporary home was designed by architect Ron Goldman.
With dramatic ocean views from almost every room, the movie-star home includes four bedrooms and a bit over 3,500 square feet. There are floor-to-ceiling windows, a fireplace, a built-in desk that looks out over the ocean, clean white walls for art display, a huge balcony, and a private terrace overlooking the ocean. There are also newly installed solar panels and Tesla chargers.
You may need to win another healthy multi-million dollar jackpot to take care of property taxes and monthly bills, though.
The listing agent is Jane Dorian at Carolwood Estates. Photos by Sterling Reed.
For more celebrity home news and celebrity home video tours, visit TopTenRealEstateDeals.com.
Heat Movie Home Malibu Colony
This Malibu oceanfront home as seen in the movie 'Heat' is for sale and can be yours for $21 million.
Mesa Vista Ranch, Massive Estate of Texas Billionaire T. Boone Pickens
T. Boone Pickens' Mesa Vista Ranch encompasses around 100 square miles of picturesque ranch land along the Canadian River in the northeastern Texas Panhandle.
This property includes multiple homes, several golf holes, a chapel, a runway and hangar, bird dogs, and much more. The property was recently put up for sale with an asking price of $170,000,000.
It recently sold, but no details have been offered on the actual buying price.
Photos courtesy...