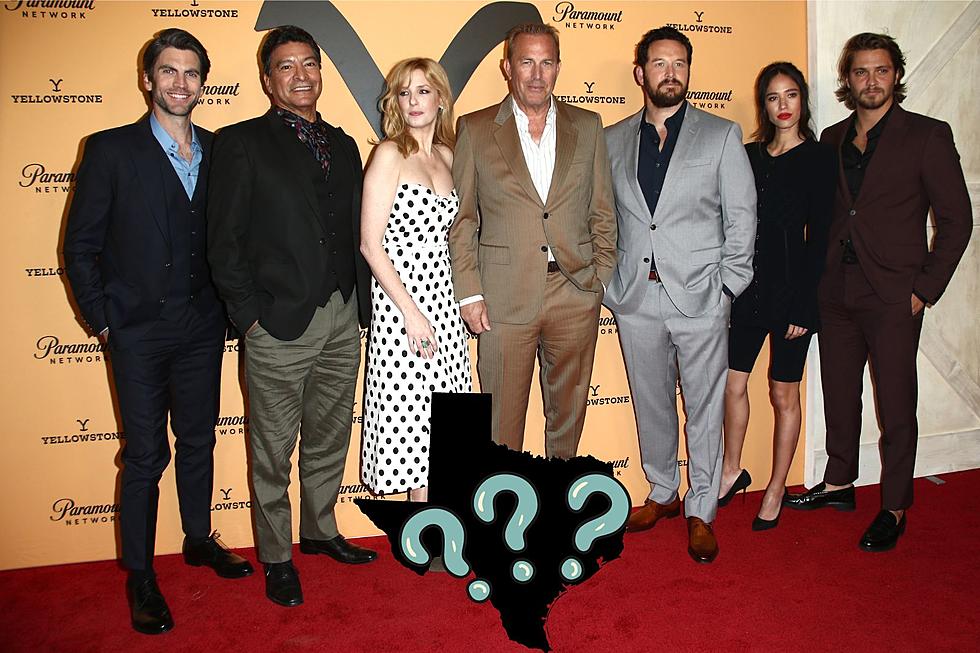 Yellowstone Actor's Super-Athletic Son Opts For College in Texas
Photo by Tommaso Boddi/Getty Images
He stands 6 feet, 5 inches tall, and weighs somewhere in the neighborhood of 220 pounds. He can catch, run, and block with the best of them, and he's one of the better players on his talent-laden high school football team.
He has received several offers to play Division 1 football at universities such as Mississippi State and Stetson. He is also the first-born of one of the hottest actors in Hollywood.
Ryland Hauser is the son of 'Yellowstone' star Cole Hauser. This is him for the .02 percent of folks who don't know Cole's character Rip Wheeler.
On his Instagram page, Cole Hauser recently announced that his son will be going to college at Texas Christian University (TCU) in Fort Worth, Texas. The proud dad relayed in his post...
"So very proud of my first born boy. Can't wait to see your next chapter in your life"
Even though Ryland Houser is proudly sporting TCU gear, I couldn't find any references as to whether he would be playing football for the Horned Frogs. At the very least, I would expect his talent level to get him preferred walk-on status for the runners-up of the 2023 BCS National Championship.
Here's a look at some of his football highlights from high school via Hudl
If you read deeper into Cole's Instagram post, Ryland has a teammate, Nick Venezia, who also looks to be a stand-out receiver. He will be playing football at the storied IMG Academy in Florida before choosing a college team to play for after graduating in 2024.
Good luck to you, Ryland.  You've made the right choice to come to Texas.
See Inside Yellowstone's Taylor Sheridan's Beautiful $350 Million Texas Ranch
Sheridan is a wildly successful American filmmaker and actor. He portrayed David Hale in the FX television series "Sons of Anarchy," but of course is best known as the architect of television's fastest expanding universe.
Which is one major reason for his group purchasing the massive ranch.
Peek Inside Lone Mountain Ranch's Yellowstone Tour in Montana
For the past century, Lone Mountain Ranch has been introducing visitors to the history, geology and backcountry of Yellowstone Park. Here's a peek into what to expect from the tours this summer.
22 'Yellowstone' Facts You Probably Didn't Know
How big of a fan of
Yellowstone
are you? These 22 facts about the Paramount Network show are sure to stump even the most dedicated viewers. They're almost all about the cast members and their real-life passions and roles. John's kids? Beth's accent? Rainwater's guitar playing? Tate's spoilers? It's all part of this list of 22 Facts You Probably Didn't Know About Yellowstone.