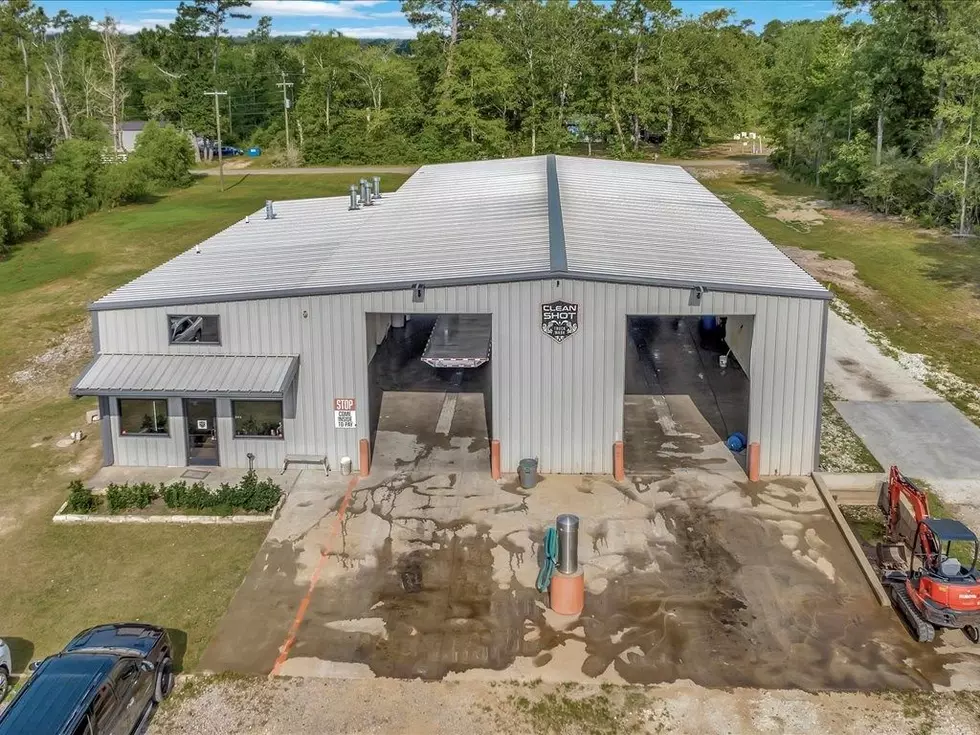 Clean Up By Buying This Truck Wash Business In Lufkin, Texas
Re/MAX Home & Country MLS#64811 Pat Penn ppen1@remax.net
If you first heard about the Clean Shot Truck Wash and thought to yourself "why didn't I think of that?", here is your chance to get in on this business. The facility is between Lufkin and Nacogdoches on Highway 59 near old Highway 59.
This truck wash is already an established business in Lufkin and is set up perfectly to wash all types of large vehicles. 18-wheelers, trailers, RVs, and buses all fit inside these two massive bays.
If taking oversized vehicles from clean to dirty is your passion this place would be a great fit. Seize the opportunity and make a new reality for your future.
The Clean Shot Truck Wash Between Lufkin And Nacogdoches Is For Sale
The business sits on 2.34 acres and is listed for $999,000 dollars. There are not only places to wash the vehicles, but there is also an office area, a large open concept lobby for guests, restrooms, and a large office upstairs.
The truck stop is large enough to handle parking for 10-20 18-wheelers with a gravel lot for overflow. Soon Highway 59 will be I69 and just teeming with dirty, big rigs looking for a place to get their truck cleaned quickly and efficiently.
There is 6300 square feet of space total including the building and lots of parking up front. You'll also get the huge sign beckoning trucks to stop in for a wash that is already set up outside.
If you are ready for a big opportunity then this might just be the place for you. Check out the pictures below and see everything that is included in the sale.
Clean Shot Truck Wash For Sale In Lufkin
Washing big rigs is a big job, and the tools to get it done are up for sale.
5 Best Places To Get Your Car Detailed In Lufkin
Looking for a recommendation on the best vehicle detailing in Lufkin? These are the ones we use to keep our personal cars shiny.
See Inside This Iconic Houston Estate
This currently reimagined Houston home is on the market for over 17 Million dollars.