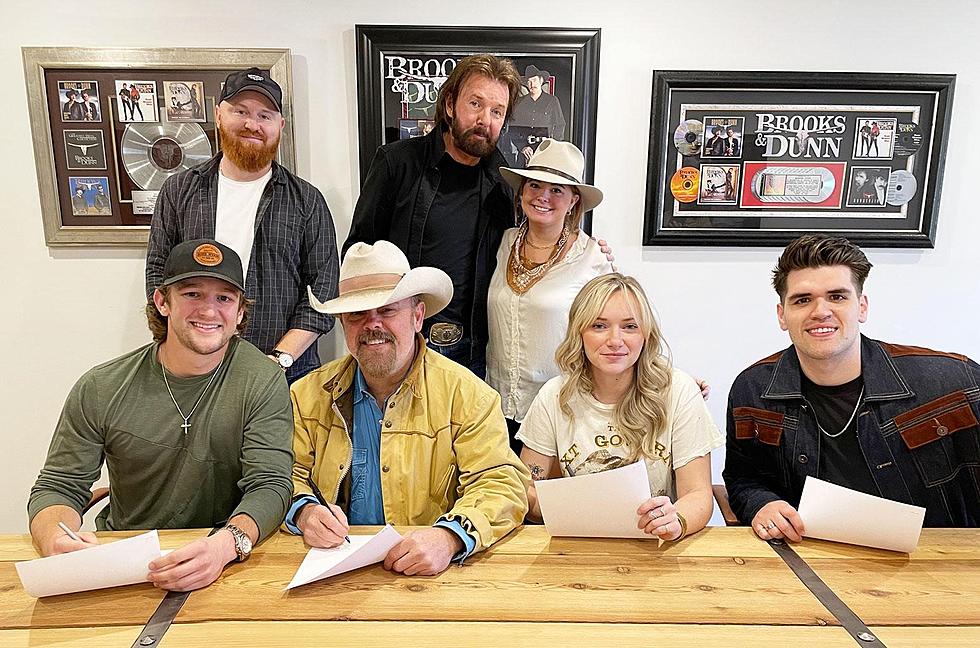 Former Angelina College Star Inks Deals with Country Music Legend
Photo courtesy of Perfect Pitch Publishing
Back in 2018, I was introduced to a young man from Katy, Texas who not only was a standout baseball player for Angelina College but was also turning heads with his singing, songwriting, and guitar playing. I invited Hayden Baker onto the Merrell in the Morning Show and he did not disappoint.  He played several songs including 'How Many Beers', which was my favorite
Since that time, Baker went on to play a season of baseball at Houston Baptist University before heading to Texas A&M to earn his college degree. During this time, Baker has continued to write and perform, and in the process, he has impressed some of the industry's heavy hitters.
It was recently revealed that Baker has signed a publishing deal with Ronnie Dunn's Perfect Pitch Publishing company. According to a press release from the company, Baker was the inaugural signee last year and is now part of four up-and-coming songwriters chosen to kick off the country superstar's long-awaited new venture.
Despite Hayden being on Ronnie's radar for quite some time, it was Ronnie's daughter, Haley, Perfect Pitch's VP of Writer and Artist Relations, that got the ball rolling. After hearing Hayden's 2020 album "Against the Grain" she told Ronnie "there's your guy". The neo-traditional country record, released independently, spurred the Top 20 charting single "Waitin' on Love" at Texas country radio and a viral acoustic video of his autobiographical bonus release, "A Dream: The Baseball Song". The record also features "Texas Moon", a song he co-wrote with Barrett Baber who also had a hand in writing Cody Johnson's hit single, "Nothin' on You".
Hayden Baker has shared the stage with multiple country music stalwarts such as Tracy Lawrence, Easton Corbin, Larry Gatlin, Joe Nichols, and the great Willie Nelson, as well as a smattering of Texas Country Music Legends like Aaron Watson, Randall King, Parker McCollum, and Wade Bowen. Last winter, the former collegiate baseball star-turned country music artist also made his Gruene Hall debut.
Baker is a huge fan of Ronnie Dunn and, of course, Brooks & Dunn.  Meanwhile, Ronnie Dunn made it clear to Baker that he plans on being a tough coach and mentor in order to bring out the best in Baker.
Hayden has welcomed the opportunity to work with some of Nashville's top hitmakers and has penned close to 60 songs in the last year and plans to double that number in the coming months.
Baker said, "I noticed from the first trip up there the difference in speed that they can put out songs and the attention to detail and quality. I've written with so many people, and I've learned so much from every single one of them."
Next up on Hayden's agenda is his upcoming whiskey launch through his partnership with MKT Distillery in Katy, TX. "Against The Grain," named after his 2020 album, will be available at MKT Distillery and surrounding Spec's and Total Wine stores in the coming weeks.
See 50 Essential '90s Country Songs
If you call yourself a real fan of '90s country music, you probably need to know the words to all of these hit songs.