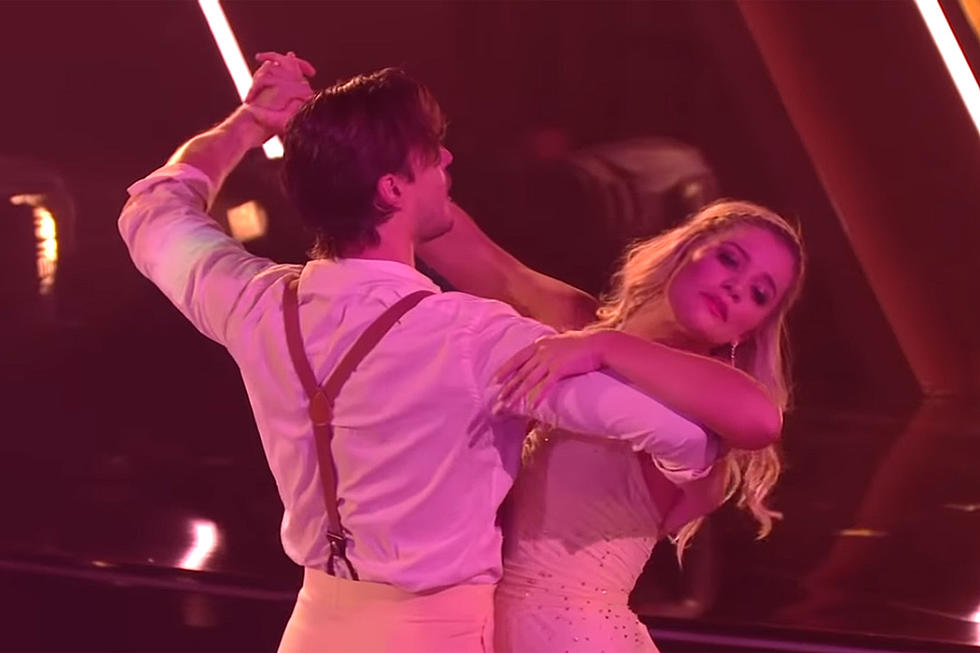 Lauren Alaina Dedicates Foxtrot to Cousin Who's in a Coma on 'Dancing With the Stars' [Watch]
Dancing With the Stars via YouTube
Lauren Alaina was under extreme pressure to turn in a good performance when she hit the dance floor on Dancing With the Stars on Monday night (Oct. 7) with her partner, Gleb Savchenko. The country singer dedicated her foxtrot to her cousin, Holly, who was in the hospital and in a coma.
Alaina headed back to Nashville for part of her week, and she took Savchenko along to immerse him in her world. Her stops included a performance at Tootsie's Orchid Lounge, but her concern for her cousin was also part of the reason she made the trip. She credits Holly for helping inspire her to sing.
"I had a crazy, crazy week," Alaina tells Erin Andrews. "My cousin Holly had a brain bleed and she slipped into a coma earlier this week. I went home and we missed a few days of rehearsals. And I was like really stressed and my family told me to come here and I want to dedicate the dance to you, Holly."
Alaina and Savchenko danced the foxtrot to the strains of Dolly Parton's classic song, Jolene," and they turned in a strong performance, earning 32 out of a possible 40 for their routine. That was a score high enough to make them safe for the week, and Alaina expressed relief afterward, as well as sending prayers out to Holly.
"We're praying for you. We're believing in a full recovery. We love you," she says, adding, "And I got to do it to Dolly!"
Lamar Odom and Karamo Brown ended up in the bottom two after all of the performances on Monday night, and Odom ultimately went home.
Dancing With the Stars airs each Monday at 8PM ET on ABC.
Country Stars Who Went Dancing With the Stars, Worst to Best: