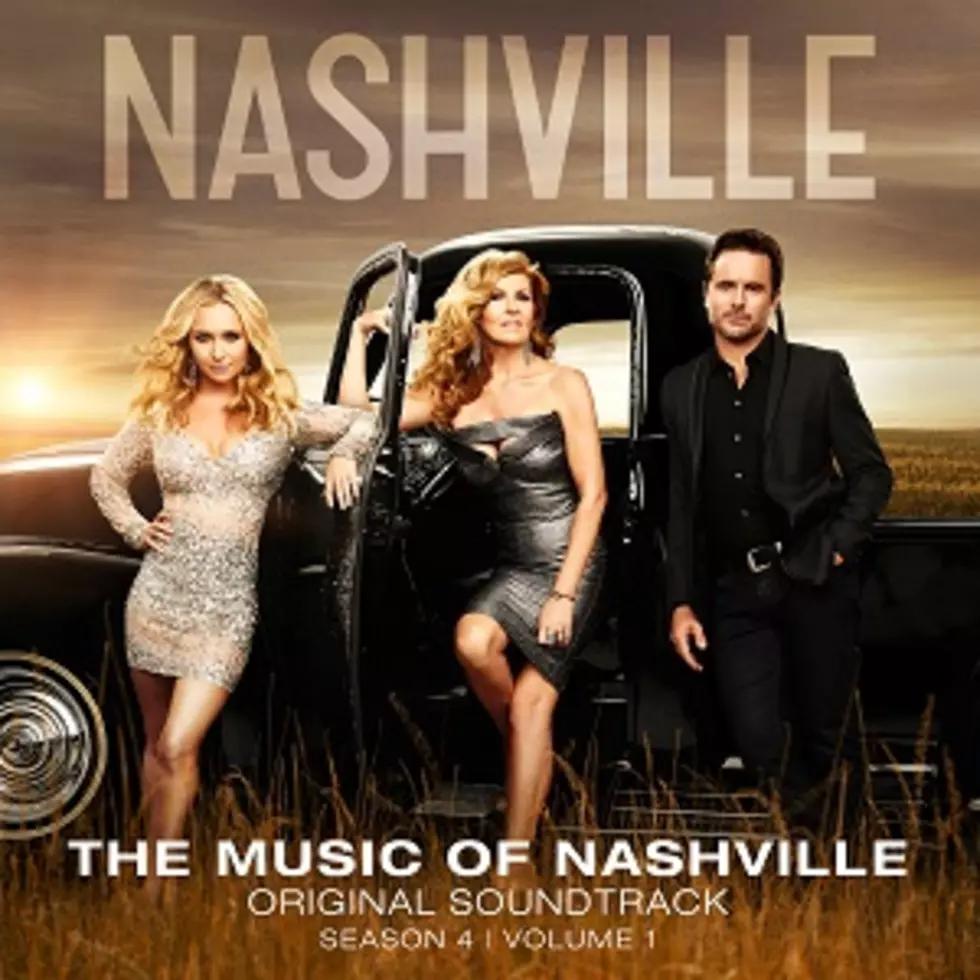 'Nashville' Season 4 Getting Its Own Soundtrack This Winter
Big Machine Label Group
Nashville is all about Music City drama, and even better, the music, and this December, Season 4 will get new life life in the form of a new soundtrack release.
The record will contain 17 tracks from Connie Britton, Hayden Panettiere, Chris Carmack, Jonathan Jackson, Sam Palladio and Charles Esten, but as their characters.
Many of the actors have been busy with side recording projects, as well. Jackson released Radio Cinematic in 2014 with his off-the-screen band Enation, while Carmack recently released his debut single from his upcoming EP, "Being Alone."
"["Being Alone"] and the other songs I've written for this EP are actually songs that I wrote when I was living in Los Angeles and [been] encouraged by friends to record since I've been here in Nashville," he tells The Boot. "I didn't know if I was ever going to do anything with them. I thought when I came to Nashville, I was going to hook up with some of the top country writers in town and write some country tunes. Some of the things I've been writing since I've been here have not been as intimate or as personal or honest, so when I decided I really wanted to do some recording and do a project."
The Music of Nashville: Original Soundtrack, Season 4, Volume 1 is slated to be released Dec. 4 on Big Machine Records. Nashville airs on Wednesdays at 10PM ET on ABC.
The Music of Nashville: Original Soundtrack, Season 4, Volume 1 Track Listing:
1. "Like New," Charles Esten
2. "Beyond the Sun," Lennon Stella
3. "Holding on to What I Can't Hold," Mark Collie
4. "Too Far From You," Aubrey Peeples
5. "Far to Fall," Clare Bowen, Sam Palladio
6. "Crazy," Steven Tyler, Hayden Panettiere
7. "Spinning Revolver," Will Chase
8. "Sleep Tonight (A Lullaby)," Chris Carmack, Jonathan Jackson
9. "In the Name of Your Love," Riley Smith
10. "Run With Me," Chris Carmack
11. "Speak to Me," Clare Bowen
12. "I Want To (Do Everything for You)," Connie Britton, Riley Smith
13. "History of My Heart," Jonathan Jackson
14. "What If It's You," Hayden Panettiere
15. "Count on Me," Sam Palladio
16. "Rockin' & Rollin'," Lennon & Maisy Stella
17. "Take My Hand, Precious Lord," Chaley Rose
100 Greatest Country Albums of All Time