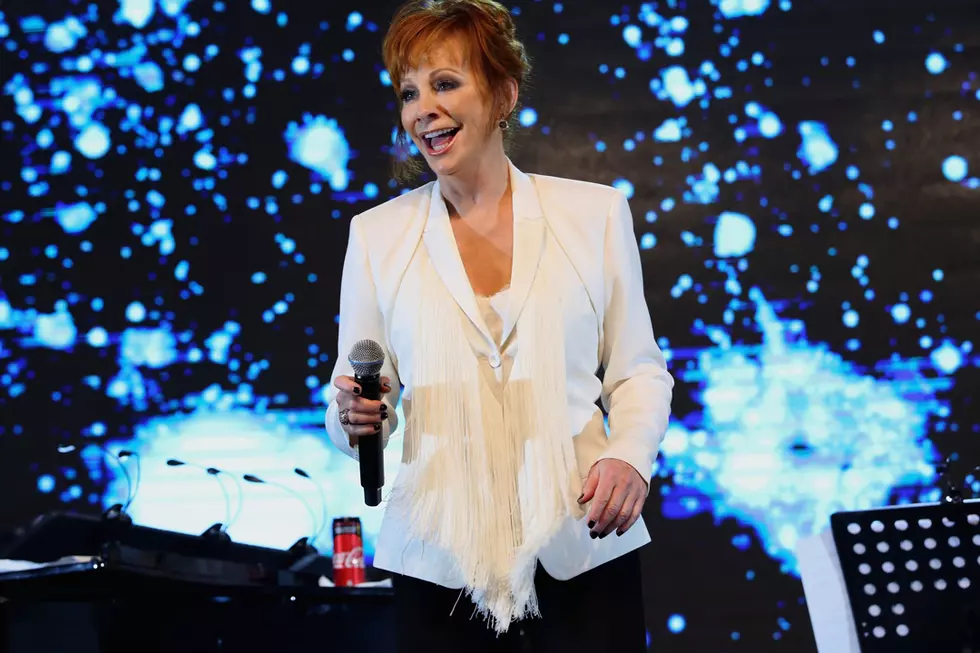 Reba McEntire Doesn't Spoil Her Grandkids at Christmas, and the Reason Is Kinda Sad
Jonathan Leibson, Getty Images
Reba McEntire doesn't spoil her grandkids at Christmas. Unfortunately, she just doesn't get the chance to.
"I'm an invisible grandparent," the country icon admits ahead of Monday night's (Dec. 10) CMA Country Christmas hosting gig. "Chassidy and her family live in Houston. Kelly [Clarkson] and Brandon [Blackstock], they're in L.A. half the time [and] longer there than they are in Nashville. Shawna and her daughter, Chelsea, are out in Gallatin, but I never see any of them."
"I guess I'll see them around Christmas again like I did last year," McEntire adds. "I'm not a spoiling grandma. I probably would be if I saw them more often."
She does, however, take advantage of online shopping — she's become a pro at buying gifts on the web! "I'm an internet girl," McEntire says with a laugh.
Tis the Season! Listen to the Best of Country Christmas Songs
In addition to serving as host (and performing) during 2018's CMA Country Christmas special, McEntire has been making new holiday traditions with her son, 28-year-old Shelby. The mother and son used to watch Christmas Vacation together on Christmas Eve, but they've since added Elf and Nacho Libre to their playlist.
"It's a lot of fun and we laugh a lot," she shares. "We hang out at home a lot more and then of course, after Christmas, we take off and go on vacation."
"My favorite Christmas memory is having Shelby being so excited. He would open gifts and I would say, 'Shelby, who's that from?' He would say, 'I don't know.' He was like three years old and I'd say, 'Shelby, that's from Santa Claus.' And he'd say, 'Oh, yeah. I forgot. He's a really good guy,'" she recalls. "Watching the excitement with a child opening gifts, that's the best thing about Christmas. Opening presents, watching them, that's so much fun!"
CMA Country Christmas airs on ABC at 8PM ET.
See the Best Pictures From CMA Country Christmas 2018: