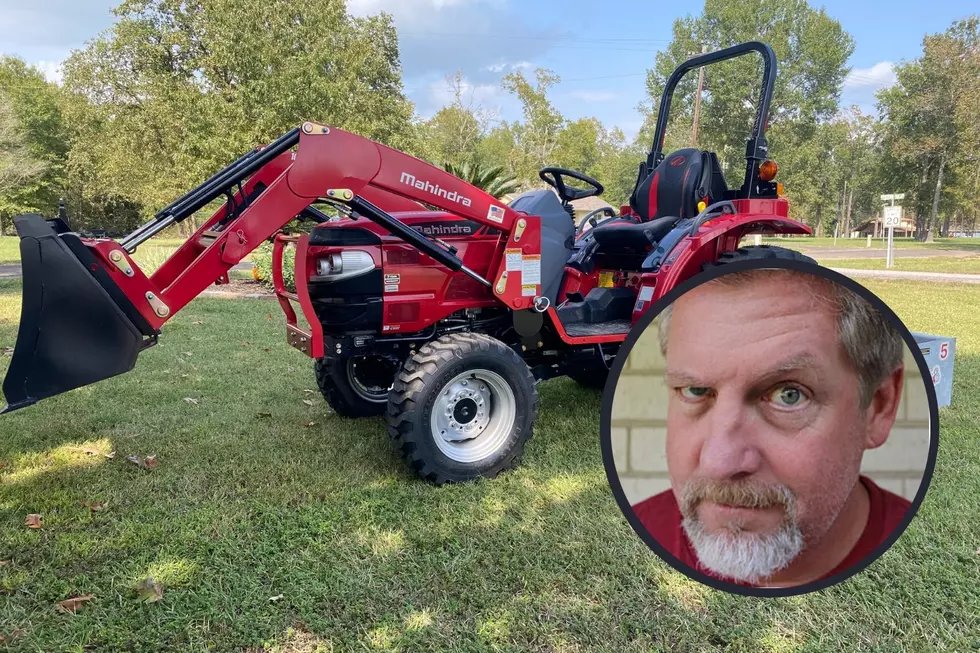 Sean (Briefly) Test-Drives a Mahindra Tractor from Livingston Lawn & Garden
Townsquare Media
I recently had more excitement delivered from Livingston Lawn & Garden!
Maybe it's the dream of every 6-year-old child or maybe it's just me, but when Livingston Lawn & Garden delivered a brand new 26-horsepower Mahindra tractor to my house, I was as excited as a kid with a new toy. Featuring hydrostatic drive, four-wheel drive, front end loader with skid steer attachment and box blade, this Mahindra was ready for work.
I spent a little time working on my driveway and was soon comfortable and confident enough to head over to see if my father-in-law needed something done at his house.
He did and unfortunately, that was the last I saw of the tractor.
From smoothing my rock driveway to cleaning up brush piles around my father-in-law's land the Mahindra performed perfectly. I get the feeling we didn't even scratch the surface of what that Mahindra can do. Maybe one day I'll get to use it again...
In the meantime, if you're thinking about upgrading your tractor, now's the time to do it, because Livingston Lawn & Garden has some AMAZING package deals listed on their website. They also are offering financing for up to 84 months (with approved credit) through the end of November, plus layaway options and free delivery within 50 miles of their location at 3916 US 59 N in Livingston.
These deals really are too good to pass up. You can find them online at livlawn.com or you can give them a call at 936-327-8525. Tell 'em I sent you!