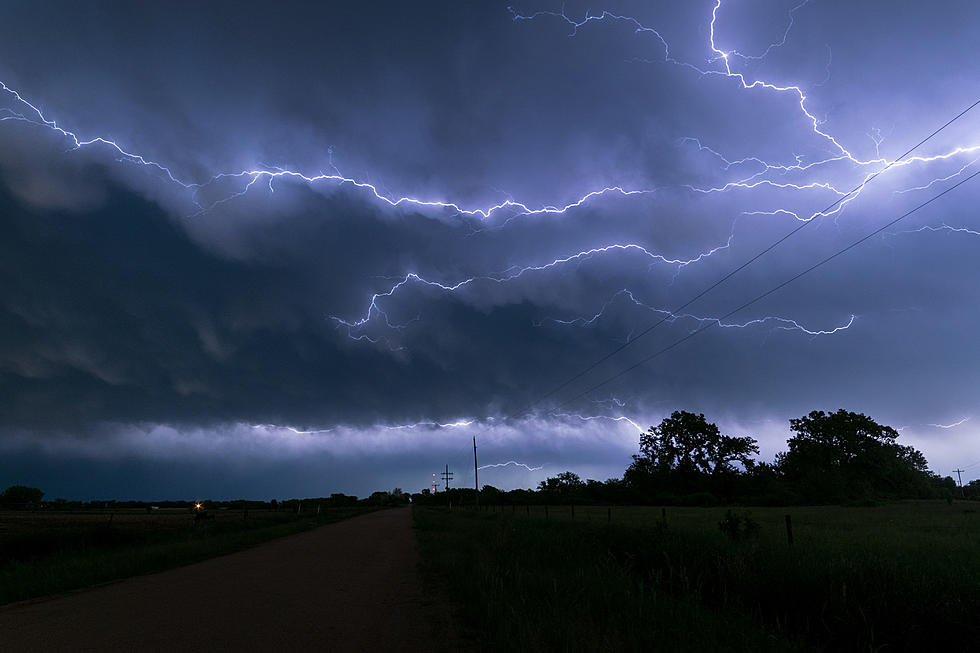 Severe Storms Should Stay Away from Deep East Texas…Maybe
Meindert van der Haven
Last Weekend's Crazy Weather
Last Saturday (2/12) we knew that a cold front would be blowing through East Texas.  However, forecasters missed the mark on predicting just how cold, rainy and miserable it would get last weekend.
We went from a 20% chance of rain to 70%, and instead of temperatures climbing into the 50s, we stayed near 40 most of the day.  Heck, it even snowed in the Tyler/Longview area.
I bring this up because earlier this week forecasters believed that Deep East Texas would have a better chance of severe weather than the latest forecast shows.  That's good news, but just don't let your guard down.
So...What Are They Saying About This Next Round of Weather
A strong system associated with another cold front will be making its way across the Pineywoods on Thursday morning.  As of now, according to the Storm Prediction Center based in Norman, Oklahoma,  the greatest threat of severe weather will be in the Ark-La-Tex and stretch eastward towards Natchitoches, Monroe and into southern Arkansas and western Mississippi.  Damaging winds gusting to 60 mph, quarter-sized hail and a tornado or two are possible.
Closer to home, slight rain chances will start Wednesday afternoon and increase overnight.  The best chances of storms for us will take place between 6 am and noon on Thursday.  A few strong or even severe thunderstorms are possible especially closer to the Texas/Louisiana border. Rainfall amounts of a half-inch or less should be the norm.  Temperatures on Thursday should hold steady in the 60s before possibly dropping to the 50s by sunset.  Gusty south winds will shift around to gusty north winds by midday Thursday. We should be in store for a beautiful weekend with plenty of sunshine and highs in the 60s.
Be Prepared
Hopefully, the weather will stay in line with the forecast this time around with the severe weather staying to our north and east.  However, meteorology is not necessarily an exact science, so make sure you've downloaded our KICKS 105 App to have breaking weather alerts sent straight to your smartphone.
Beautiful Central Heights Home Listed for $1.15 Million
Take a look at this beautiful home and property located in Nacogdoches County