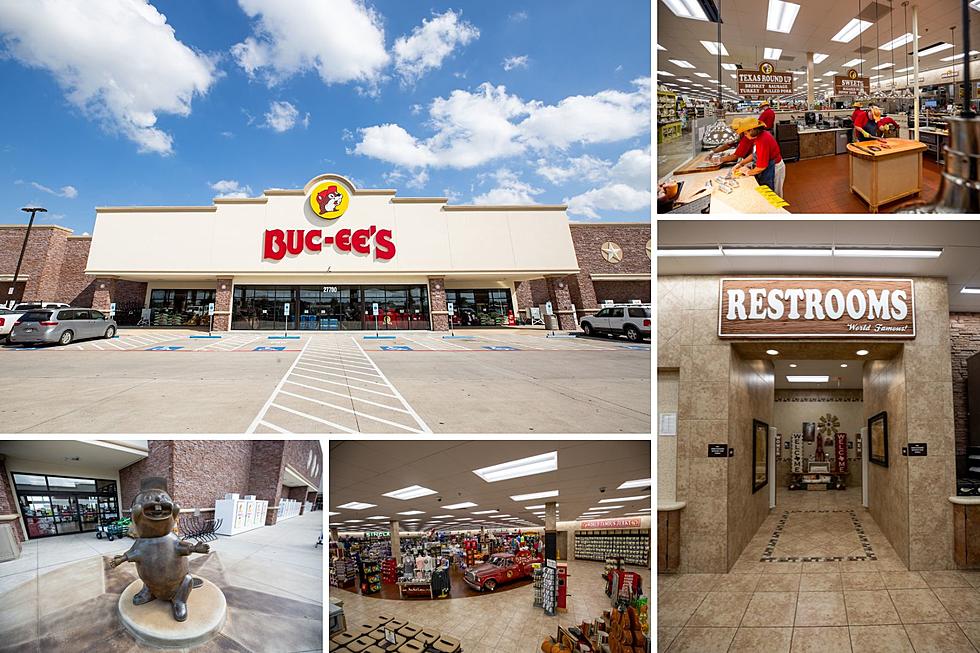 This Will Soon Be The World's Smallest Town With a Buc-ee's
Contributed Photos/Buc-ee's
Some Beaver History
Buc-ee's was born in Texas in 1982. In the past five years, the world-famous travel center has expanded into many other states such as Alabama, Florida, Kentucky, and Tennessee.
Some of the cities that are home to a Buc-ee's location are huge such as Katy, New Braunfels, Fort Worth, and Daytona Beach, Florida. But, there are also a fair share of Beaver Nugget outlets in smaller towns such as Luling and Giddings, Texas.
Another Buc-ee's is Breaking Ground
On Monday, June 5, officials will be breaking ground on the newest Buc-ee's travel center in Smiths Grove, Kentucky---population 764. This will make this central Kentucky town the smallest to have a Buc-ee's.
Buc-ee's Smiths Grove will be the second Buc-ee's location in Kentucky. The first, Buc-ee's Richmond, opened in April of 2022. This new location will occupy 53,471 square feet. That's a lot of space to sell favorites such as Texas barbeque, homemade fudge, kolaches, Beaver Nuggets, jerky, and, of course, the cleanest bathrooms around, but the Smiths Grove location will be somewhat smaller than many other Buc-ee's, including the 75,000 square feet location currently under construction in Luling.
But Wait...There's More
Buc-ee's now has plans to head West with store groundbreakings in Colorado and Missouri. It will be interesting to see if any of these new stores lay claim to the title of the biggest Buc-ee's in the world.
What About Us?
With the continued construction and expansion of the Interstate 69 Project in East Texas, it would seem only a matter of time before a new Buc-ee's in the Pineywoods would make sense.
Corrigan? Diboll? Lufkin? Nacogdoches?
Is there a Beaver in our future?
I'm not much of a betting man, but I would bet a small sum that plans for a new Buc-ee's in Deep East Texas could be forthcoming within 5 years.
We'll see.
Texas Family Went to EVERY Buc-ee's in Texas
We have all thought about doing it. Stopping at every Buc-ee's while on a road trip, but this family did it over Spring Break and shared the photos with the world. Check them out below.
Ladies & Gentlemen, The World's SMALLEST Buc-ee's is Just So Cute
The new tourist spot can be found in Marfa, a small desert city in west Texas, is known as an arts hub. The art installation, remember the famous Marfa Prada installation, it's kinda like that, has popped up on the side of Sanderson Highway.