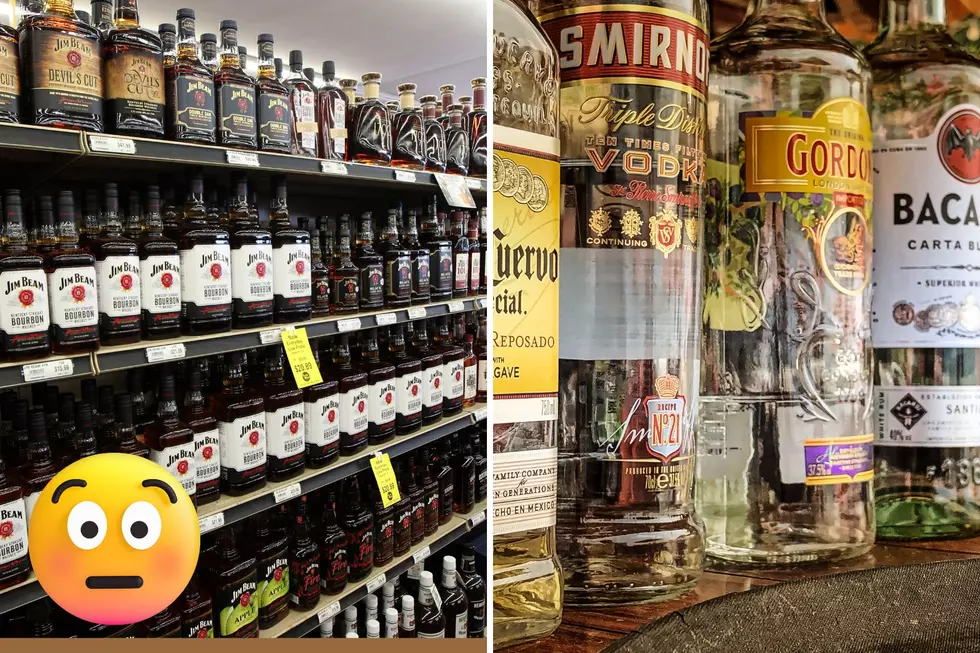 Texas Liquor Stores Will Be Closed for 61 Straight Hours…Twice!
John Sommers II / Stringer Getty Images...Unsplash Andreas M
For many Texans, a trip or two to the liquor store is a common occurrence during the holiday season. Margaritas and some mixed drinks may be on the menu for some gatherings with family and friends.
When making plans on when to get those bottles of tequila, whiskey, or rum (Captain Jack Sparrow, pay attention), you should know that during the holidays, Texas liquor stores will be closed for 61 hours straight.  This will happen not once, but twice.
What's the Deal with the Extended Closure?
Let's go all the way back to the 21st Amendment which repealed Prohibition and left it up to the states on how they would regulate the sale of alcohol. For Texas, that arm of legislation was called the Texas Liquor Control Board, eventually becoming the Texas Alcoholic Beverage Commission (TABC).
Beer and wine are available 7 days a week, even on holidays, within legislated hours. However, a different set of rules apply to liquor sales. You may not purchase liquor on Sundays in Texas. Plus, liquor sales are not allowed on certain holidays such as Thanksgiving, Christmas Day, and New Year's Day.
Here's the Quirk
When that holiday falls on a Sunday, liquor sales are also banned on the following Monday. I'm not sure of the reasoning behind the 'double-whammy'. Many businesses will be observing their Christmas day off on Monday, so I guess the law follows suit to be officially observed on the following Monday.
Here's the Math
That means that on Saturday, December 24th, liquor stores in Texas will close at 9 p.m., and will not reopen until 10 a.m. on Tuesday, December 27th.
They will be closed from 9 p.m. until midnight on the 24th (3 hours), all day on Christmas (24 hours), all day on the 26th (24 hours), and from midnight until 10 a.m. on the 27th (10 hours)
3+24+24+10 = 61 hours.
This will happen all over again from 9 p.m. December 31st until 10 a.m. January 3rd.
So, make sure you plan accordingly.  If you find yourself running low on your favorite libations, get to shopping now or else you could find yourself in that 61-hour blackout.
Colorful Flocked Christmas Trees
Timberland Nursery in Lufkin is bringing all of the colors of the rainbow out to celebrate Christmas.
Holly Jolly! Inside Texas's Largest Christmas Decoration Store
Decorator's Warehouse has just about EVERY Christmas holiday decoration you could possibly need and its located in the DFW Metroplex.
Photos from Abandoned School in Rusk County, Texas
See what school was like in the 1990s as you look through these photos of an abandoned school in Rusk County, Texas.