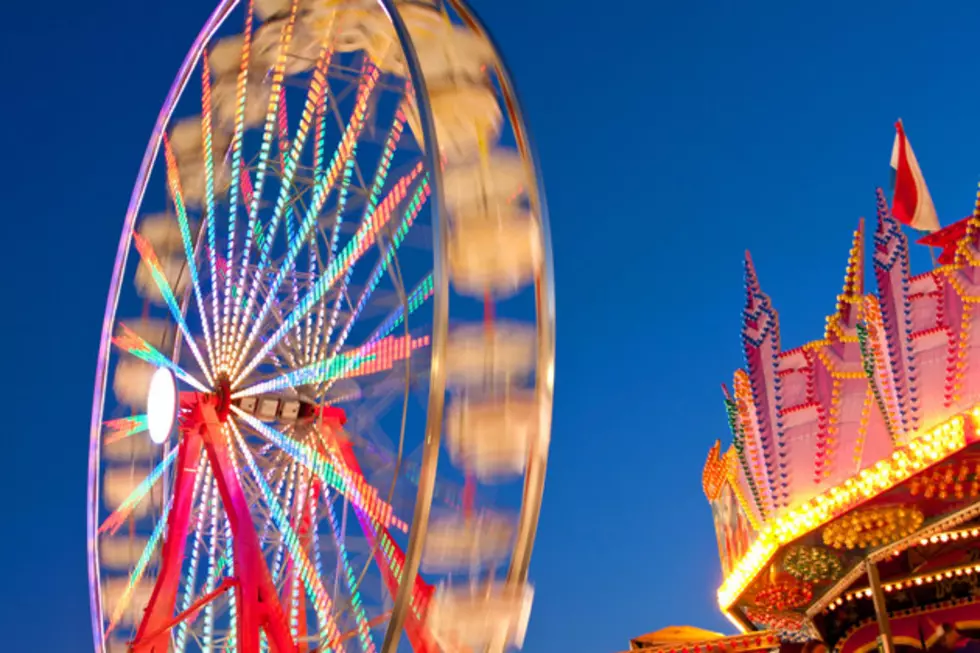 The VFW Carnival in Lufkin is Underway, Here Are All The Details
Russ Ensley
Carnival Season in East Texas
The months of September and October in the Pineywoods are the times for flashing lights and funnel cakes. The trifecta of carnivals makes its way into East Texas with the Texas State Forest Festival, the VFW Fall Carnival, and the Pineywoods Fair.
The Forest Fest wrapped up a couple of weeks ago, the Pineywoods Fair in Nacogdoches is coming October 12-16, and the VFW Fall Carnival gets underway tonight (9/29) and continues through Sunday.
Here's the scoop on the VFW Fall Carnival
What are the Hours of the Carnival?
Thursday: 6-10 pm
Friday: 5-11 pm
Saturday: 2-11 pm
Sunday: 2-10 pm
Where is the Carnival located?
The carnival is located at the Lufkin VFW Post Memorial Auxiliary at 1800 Ford Chapel Road.
Will All-You-Can-Ride Carnival Armbands Be Available?
Thursday - $25 for an armband. ($5 discount when you bring 3 non-perishable food items)
Friday - $30 for an armband
Saturday - $35 for an armband
Sunday - $35 for an armband
Individual tickets will also be sold

250 tickets for $100
120 tickets for $50
20 tickets for $10
All attractions require more than 1 ticket.
Credit cards accepted/ATM on site
What Kind of Food Will Be Available?
Of course, you'll find your carnival favorites like funnel cakes, popcorn, cotton candy, nachos and more.  The VFW Auxiliary will also have the kitchen going and cooking up great dinner items such as ribeye sandwiches, cheeseburgers, hot dogs, BBQ sandwiches, smoked turkey legs, Frito pies and a lot more.
So, get ready for one of the best carnivals in East Texas, and watch for live broadcasts on site by air personalities from KICKS 105, KFOX 95.5, and Classic Rock Q-107.
Here are the New Foods You'll Be Able to Try at the 2022 State Fair of Texas in Dallas
Fair season is here which means we are gonna get our turkey leg, corn dog and funnel cake fixes in. For the State Fair of Texas in Dallas, you can get all that and so much more.
Look Inside Terry Bradshaw's 744-Acre Ranch For Sale Overlooking Texas
The Hall Of Famer is asking for $22 million for this HUGE sprawling ranch just north of Dallas.