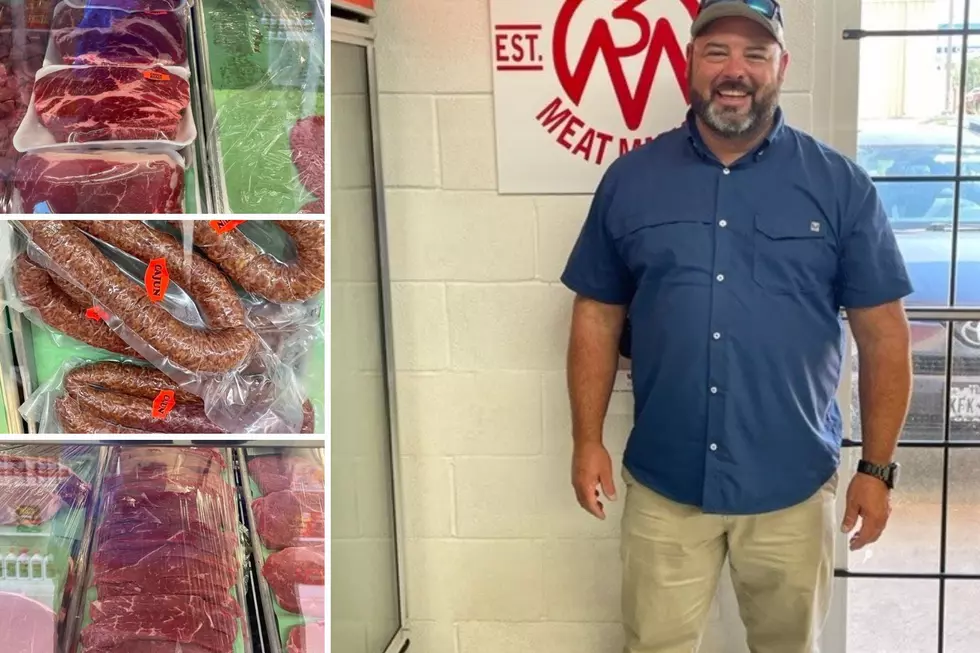 This Week's Seize The Deal, Half Price Steaks from Massingills
KICKS 105
This week's Seize the Deal opportunity will be a sell-out very quickly.  I make that prediction because who wouldn't want to get some beautiful ribeyes, jalapeno cheddar sausage, and T-bones for half price?
Especially, if you're getting the best quality steaks from Massingills Meat Market in Lufkin.
This Week's Seize the Deal offer
Beginning Friday, September 16, at 10 am, you can go to SeizeTheDeal.Com and get a $50 gift certificate to Massingills Meat Market and only pay $25. Massingill's is located at 3728 US 69 North in Lufkin.
Massingills Meat Market has been serving the East Texas area since 1954. They are a locally owned and operated meat market with personal-level customer service and an exceptionally clean establishment. They offer a full-service meat market specializing in fresh-cut beef, pork and poultry as well as a variety of cold-cut lunch meat and cheeses.
They also offer meat plans to fit any budget, In-house smoked sausages and summer sausages, wild game processing, and custom livestock processing. Massingills is also the place where we get all of our freshly-ground chuck to use in our delicious Grill 105 hamburgers.
So, take advantage of this Seize the Deal opportunity to get some steaks from Massingills.  While you're on the site, make sure you take a look at the other half-price Seize the Deal offers from places like El Ranchero in Nacogdoches, The Spud Too in Lufkin, Guacamole's in Lufkin, and S&T Pit Burgers in Lufkin.
Be on the lookout for our next Seize the Deal offer next Friday, September 23.  
5 Food Challenges Near Dallas, Texas
Here is a look at 5 delicious and difficult food challenges near Dallas, TX.
10 Most Stolen Vehicles in Texas
According to the National Insurance Crime Bureau here are the 10 most stolen vehicles in the state of Texas.
Bet You Didn't Know: 10 Bizarre Texas Laws Still on the Books
Many states still have strange laws on the books that aren't enforced or taken seriously anymore, and Texas is no exception.
Most of these laws are just funny now, but at one time, there was a valid (or at least somewhat valid) reason for them to exist.
Let's take a look at 10 of the weirdest ones in the Lone Star State.