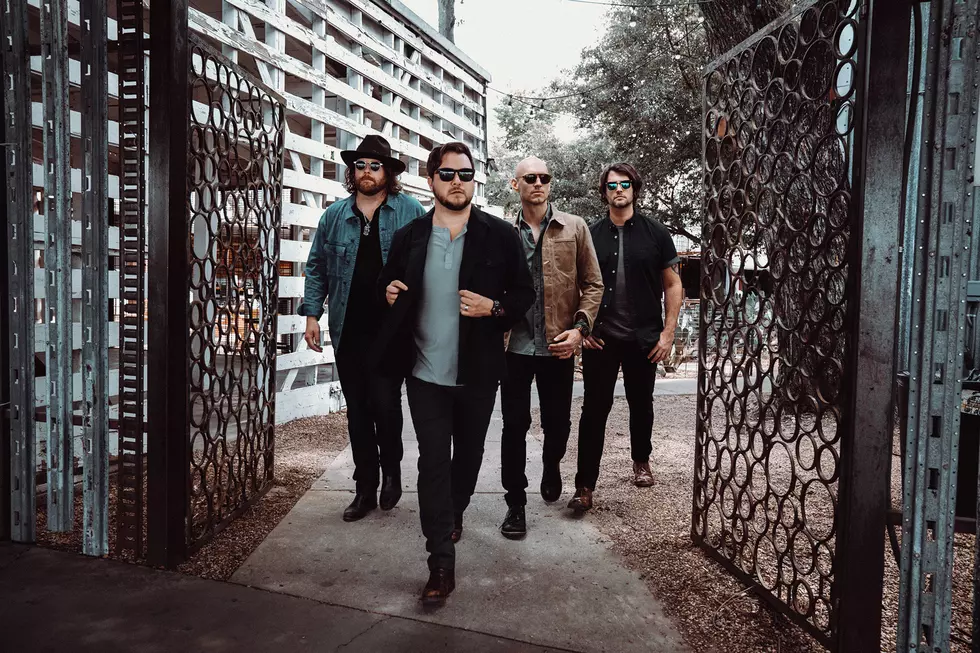 Tickets Going Fast for Eli Young Band Drive-In Concert in Lufkin
Cal Quinn
The opportunities to enjoy live music during 2020 have been few and far between thanks to the ongoing safety concerns of this ongoing pandemic.  Well, different times call for different measures.
The Lufkin Convention & Visitors Bureau is bringing Eli Young Band to the George H. Henderson Expo Center to headline a drive-in concert on Saturday, October 24.
Eli Young Band established their roots in Texas with the Red Dirt Movement which led to numerous hits such as 'Small Town Kid' and 'When It Rains'.  Then, over the past few years, EYB has exploded onto the national scene with huge hits such as 'Crazy Girl', 'Even If It Breaks Your Heart', 'Love Ain't', and 'Break It In'.
"We know a lot of people really miss going out with friends to hear live bands and dance and just have fun," said Taylor Commiato, Lufkin Convention & Visitors Bureau director. "We wanted to give East Texas music fans a chance to have that experience again, safely and responsibly. It will have that big-concert vibe, and everybody gets their own designated area for tailgating. You can bring your own chairs, food and drinks to party and make the experience unique to you."
The gates will open at 5:30 pm and the concert will begin at 7. Local favorites Jasper McNeese, Bryan Harkness and Sam Shupak will open the show. Each ticket will give access to one vehicle with up to six people and will include a reserved space for parking and a personal tailgate zone. Tickets will average $20 to $33 a person. Tickets are on sale now and spaces are very limited.
"Putting on a great concert safely is our top priority," said Brant Lee, director of convention services for the City of Lufkin. "In order to protect fans, artists, crews and staff, we've got speakers and giant screens that will allow us to maximize social distancing while complying with all local and state regulations."
Each reserved space will be divided into two areas, one for your vehicle and one for your group to tailgate and enjoy the show. Speakers will be set up throughout the area, and large LED screens will be set up so every group will have a good view of the action on stage. The show will also be broadcast via FM transmitter, so attendees can listen through their vehicle speakers in case of inclement weather.
Concertgoers are not required to wear masks while in their assigned tailgate area, but will be required to wear masks if leaving their space to use the restroom facilities. Portable restrooms will be available, and each restroom unit will be equipped with hand sanitizer.
Tickets will be divided between color zones, and spaces will be general admission within the designated zone. Tickets are non-transferable and can only be scanned once. Each group must arrive in the same vehicle.
Ticket prices for one car/up to 6 persons are:
* Blue section, $200 (sold out)
* Red section, $175 (sold out)
* Yellow section, $150 (sold out)
Listen to KICKS 105 and download our KICKS 105 App for your chance to win tickets to the show.
Enter your number to get our free mobile app
Buses, large trucks (anything larger than 4 wheels), jacked-up trucks, recreational vehicles, limousines and other oversized vehicles are not permitted. Due to local guidelines, commingling between spaces is strictly prohibited. Underage or excessive drinking will not be tolerated. If your party is consuming alcoholic beverages, please plan to have a designated driver.
Check visitlufkin.org and the Lufkin CVB facebook page for information on order-in-advance and pick-up specials at local restaurants, as well as special rates on local hotels when you purchase tickets.