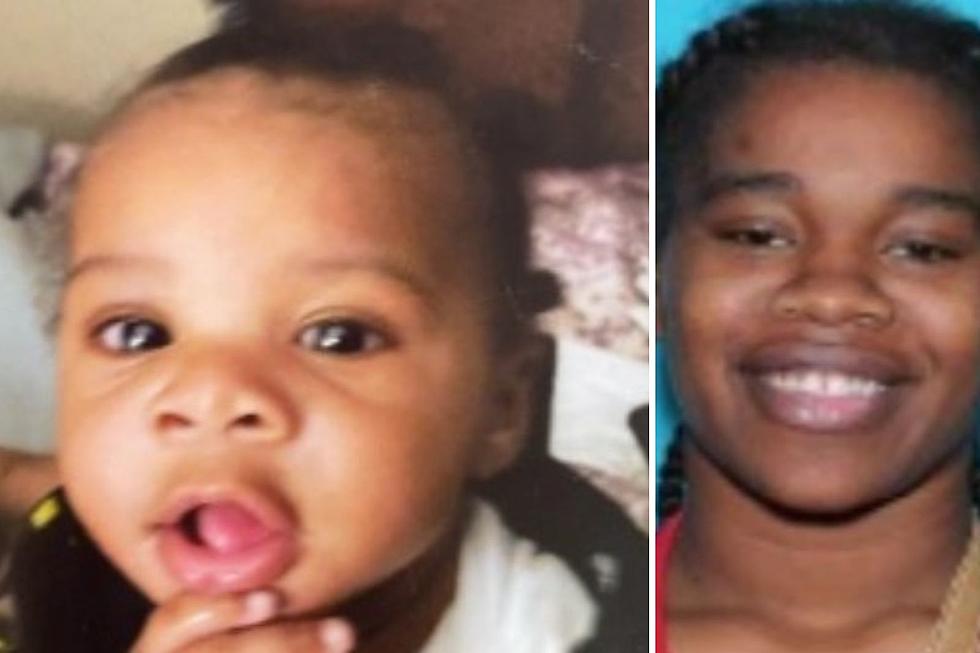 Child Abduction Emergency Issued for East Texas Infant
Tyler PD
An Amber Alert has been issued for a missing 1-year-old child from Tyler, Texas.
Law enforcement representatives with the Tyler Police Department are asking the public to be observant in their search for Jamar Ross.  He is described as a Black male who is 1 year old.
He is 2 feet, 8 inches tall, weighs approximately 45 pounds, and he has black hair and brown eyes.
Tyler Police are also looking for someone allegedly connected to the child's abduction. Her name is Tarhondia Jackson.  She is described as a 26-year-old Black female. She stands 6 feet, 2 inches tall and weighs approximately 200 pounds. She has brown eyes and black hair.
According to the Tyler Police Department's Facebook Page, on July 14th at 1:30 pm, authorities received a report from Smith County Child Protective Services that they were to take 11-month-old Jamar Ross into their custody from a residence in the 800 block of West Mims Street in Tyler.
The child was not at the residence and is likely in the custody of his mother, 26-year-old Tarhondia Jackson. The mother and the child have not been located.
Officials with the Tyler Police Department believe that this child could be in grave or immediate danger. If you have any information regarding this abduction or the possible location of the child or suspect, please contact the Tyler Police Department at 903-531-1000.
Please do not attempt to apprehend the suspect on your own. This page will be updated with new information when it becomes available.
East Texas Top Cold Case Homicides
According to the Department of Public Safety's website, these are the top unsolved cases in East Texas