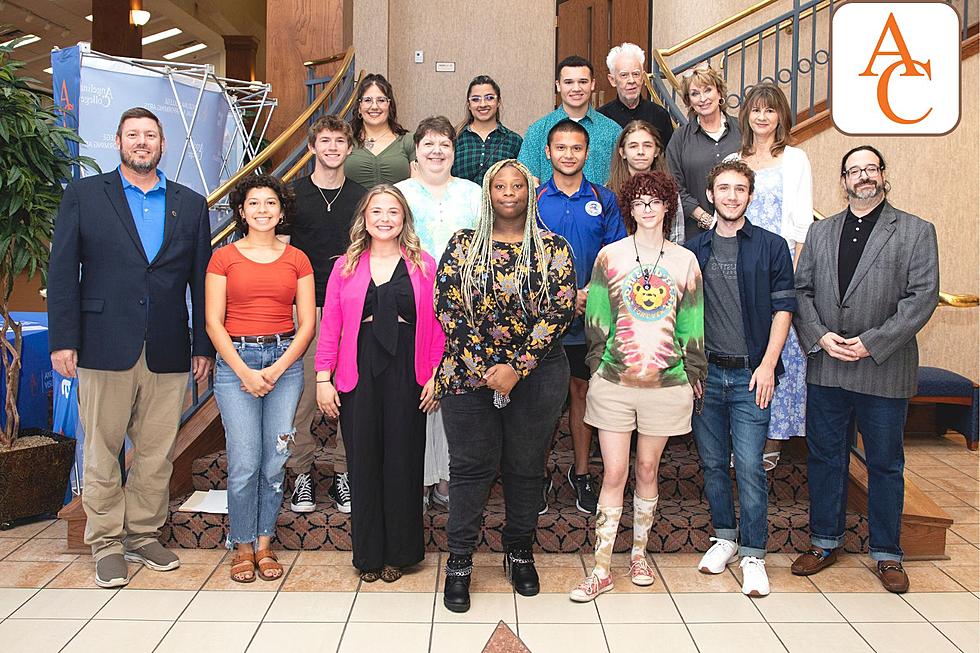 Angelina College Hosts Scholarship Signing Day for Arts Students
Contributed Photo/Angelina College
The 2023 Fall Semester is set to begin on Monday, August 28 for students at Angelina College (AC) in Lufkin, Texas. This past April, AC had a Scholarship Signing Day for the school's Visual and Performing Arts Department.
Last week, Angelina College's School of Visual and Performing Arts held another Scholarship Signing Day inside the Angelina Center for the Arts building, with incoming students from throughout East Texas on hand to sign their scholarship letters to join one of the school's four major arts divisions: Visual and Graphic Arts, Theater, Choir and Music.
Angelina College's arts programs have a history of developing student talents for both personal growth and professional opportunities. Congratulations to these students for their recognition and accomplishments.
Following is the list of students (with hometowns of record), their chosen programs, and the corresponding instructors:
Graphic Arts (Reg Reynolds, instructor)
Daphne Ortiz (Lufkin)
Robyn Assuncao (Livingston)
Thoren Flowers (Diboll)
Ryleigh Swann (Nacogdoches)
Theater (Kary Raine, instructor)
Eryn Forrest (Apple Springs)
Aydn Self (Lufkin)
Choir (Beckie Compton, instructor)
LaJoy Hood (Lufkin)
Jordan Boisdrenghien (Lufkin)
Anais Vasquez (Lufkin)
Band (Paul Berler, instructor)
Matthew Townsend (Pollok)
Anyone who wants more information concerning the Angelina College Visual and Performing Arts Programs is encouraged to reach out to Beckie Compton at bcompton@angelina.edu.
Angelina College features over 60 degree and certificate programs, as well as 9 off-campus centers. The school also has a program that allows incoming students a first-year free option.
2023 Senior Salute Photos
Here's a look at the pictures that were sent in for our 2023 Senior Salute Giveaway