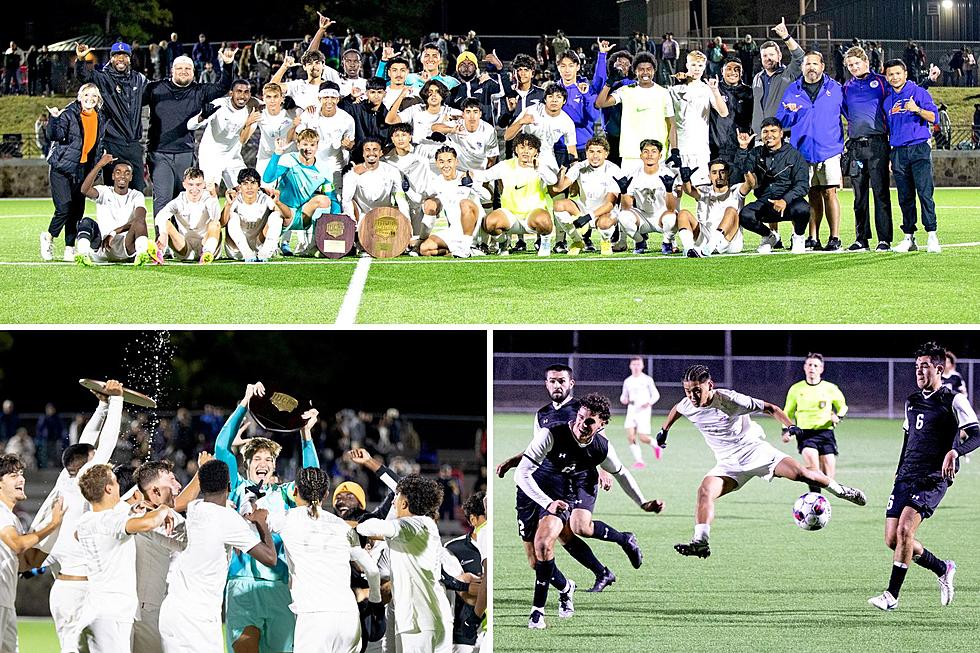 Angelina College Soccer Pulls Off Furious Come Back to Win Title
Gary Stallard/AC News Service
Friday was National Cliche Day.
With that in mind, here are a few that describe the Angelina College Roadrunner's championship soccer game on Friday.
The 'Runners showed nerves of steel as they trailed for most of the game, but that was just the calm before the storm as AC rallied to win and prove that all's well that ends well.
For more than 80 minutes, the Angelina College Roadrunners tried their best to punch through the Tyler JC defense, only to find themselves down 1-0 with time running short.
Then, in the 82nd minute, AC's Luan Rangel converted a penalty kick to even the match at 1-1. A few minutes later, Christian Castaneda followed with the eventual game-winner on a free kick in the 87th minute to lift the No. 6 Roadrunners to a 2-1 win over No. 7 Tyler Junior College in Friday's Gulf South District Championship at Angelina College.
Not only is it an AC soccer program's first outright district championship – the men finished as runners-up in 2022- but the 'Runner soccer team also becomes the very first team in Angelina College athletics history to appear in a national tournament in consecutive seasons.
As expected, both teams on the pitch Friday waged an all-out battle. Earlier this season, the Roadrunners and Apaches battled to a 1-1 draw.
On Friday, there would be no tie. And just when it seemed the teams might be heading toward overtime and possibly penalty kicks to decide a winner, AC's offense turned things around quickly.
Castaneda's run through the box and ensuing Apache penalty set up Rangel with the dramatic penalty kick. After a long stare-down with the Tyler keeper, Rangel scraped the post just enough to keep the ball out of reach, and the match was tied at 1-1.
Castaneda was the catalyst for the winner, drawing another foul at the top of the box and setting up his free kick, which he blasted through the Apache defense and the keeper.
The Roadrunners will learn next week of their seeding for the upcoming NJCAA Division I National Tournament scheduled to kick off in Wichita, Kansas on Nov. 12.
Angelina College soccer players hoist the trophy following Friday's 2-1 over Tyler Junior College in the Gulf South District Championship played at the AC Soccer Complex. The No. 7 Roadrunners now have qualified for the NJCAA National Tournament in consecutive seasons. (Gary Stallard/AC Athletics photo)
SFA's Xavier Gipson Scores Game-Winning Touchdown for the New York Jets
Xavier Gipson who played college football for the Lumberjacks of SFA, returns a punt 65 yards in overtime for the game-winning touchdown.
Gallery Credit: Danny Merrell