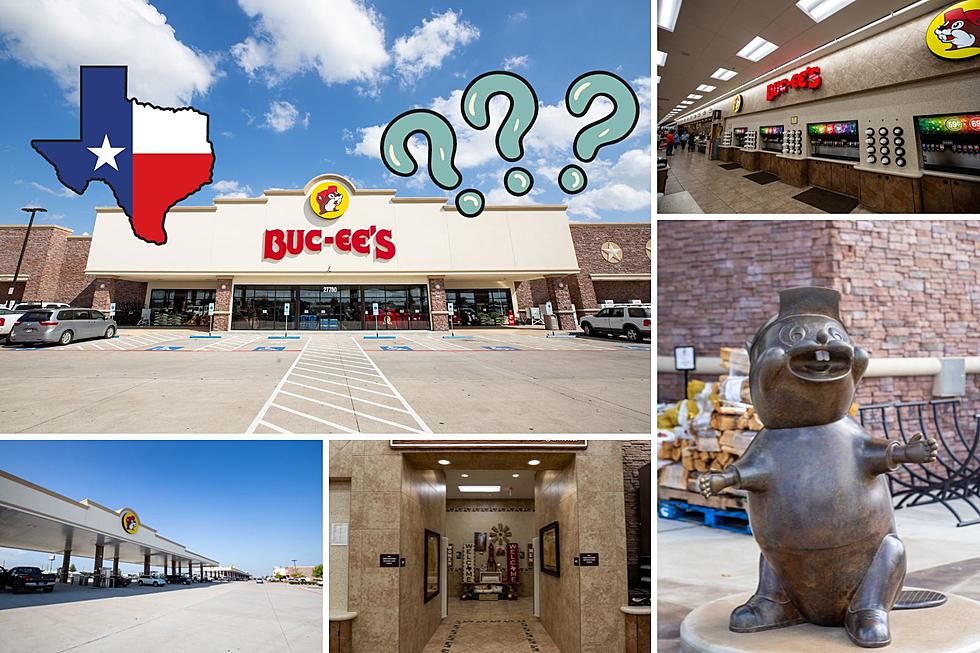 Buc-ee's Announces Plans for a Huge New Store In This Texas City
Photos courtesy of Buc-ee's
The Beaver Will Finally Be in the Panhandle
Recently, I published a story about the next 10 stores that Buc-ee's will be opening across the U.S.
Let's make that number 11, because they have just revealed a groundbreaking for another store, and this one is coming to Texas.
New Store Details
Buc-ee's, home of the world's cleanest bathrooms, freshest food and friendliest beaver, will break ground on its new travel center in Amarillo, Texas, on Friday, October 26. This ceremony will be attended by local leaders who helped make the project possible.
This Buc-ee's is expected to occupy 74.000 square feet and offer 108 fueling positions and 24 EV charging stations. It will be located at 9900 East Interstate 40 in Amarillo
According to a press release from corporate beavers, Buc-ee's favorites including Texas barbeque, homemade fudge, kolaches, Beaver Nuggets, jerky and fresh pastries will all be available. Visitors will find thousands of snack, meal and drink options, as well as the same award-winning restrooms, cheap gas, quality products and excellent service that have won the hearts, trust and business of millions in the South for over 40 years.
Expanding Beaver
Founded in Texas in 1982, Buc-ee's operates 46 stores across Texas and the South. Since beginning its multi-state expansion in 2019, Buc-ee's has opened travel centers in Alabama, Florida, Georgia, Kentucky, South Carolina, and Tennessee. Now, Buc-ee's is headed West with store groundbreakings in Colorado and Missouri. As of today, Buc-ee's has broken ground on travel centers in Springfield, MO; Hillsboro, TX; Harrison County, MS; Smiths Grove, KY; and Johnstown, CO.
"Amarillo is the midpoint between Chicago and Los Angeles on the fabled Route 66," said Stan Beard of Buc-ee's. "I can't think of a better place to put a Buc-ee's."
Buc-ee's Amarillo will bring at least 200 full-time jobs to the area, with starting pay beginning well above minimum wage, full benefits, a 6% matching 401k, and three weeks of paid vacation.
Buc-ee's, Baby! 12 Things You Didn't Know About This Texas Fan Favorite
Gallery Credit: Tara Holley
Some of the Best Snacks at Buc-ee's