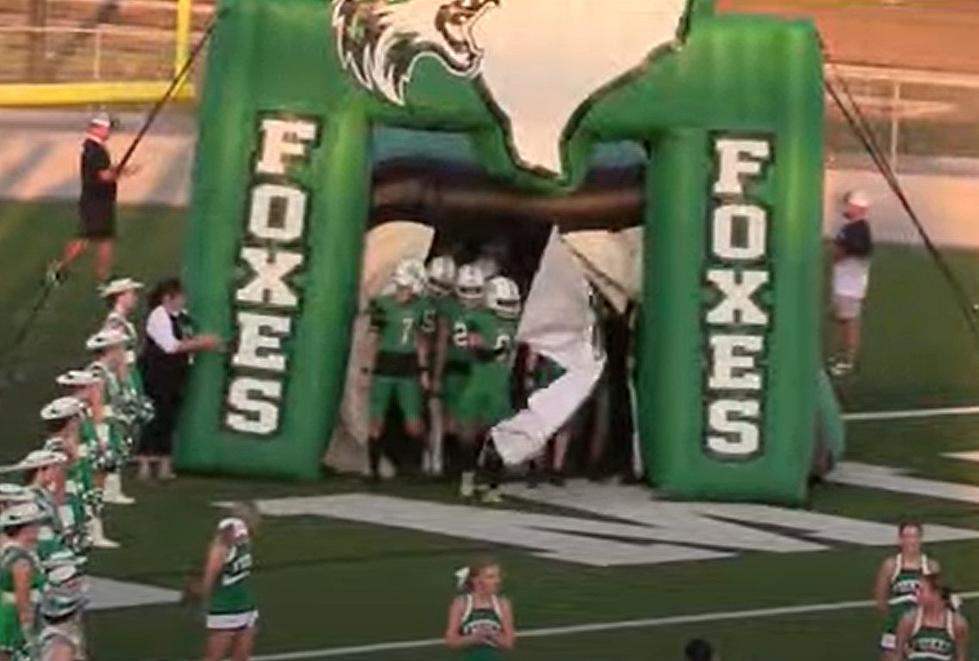 Caddo Mills ISD Gives Update on 2 Life-Flighted Football Players
Screenshot Caddo MIlls ABC via YouTube
Last night tragedy occurred twice in the same game. Two players from Caddo Mills had to be medically airlifted to a hospital due to severe injuries suffered in their football game with Bullard.
Early this morning, tragedy turned into miraculous recoveries.
The Superintendant of Caddo Mills ISD, Luke Allison, posted this statement:
Wow, what a night! I have never been more proud to be part of Caddo Mills than today. As I reflect on last night, we witnessed a horrific situation turn into a miracle!

If you don't already know, we had two student athletes airlifted from our 50 yard line during the third quarter, one with possible internal injuries and one with a possible spine injury. This was a terrifying sight for everyone. Young kids, older kids, parents, fans, teachers, medical staff and administrators were all in disbelief of what we were witnessing at a high school football game. I have been to a football game every Friday night since I was five years old and have never seen anything close. Due to injuries, we suspended the game in the 3rd quarter.

What transpired next was the most inspiring thing I have ever seen. Out of care, our fans stayed. Bullard fans stayed. Our fans unified and said the Lord's Prayer as one. Students prayed silently on their own. Coach Crane pulled Bullard players and our players together and they prayed as one. We saw God working! HE reminded us that in the midst of chaos, HE is in control!

I am happy to report that both boys were released early this morning. No internal injuries and no spinal damage. We all witnessed a miracle and the power of people coming together to pray. There is no other explanation!

Thank you to the trainers and medical staff that worked on these young men. Thank you to Bullard ISD for all the support. Thank you for your thoughts and prayers from across the state and the country! They were definitely felt.
It's a Great Day to be a Fox!
Please continue to pray for these players and their families.
10 Best Places to See the Fall Colors Change in East Texas
If you love the different colors of leaves as the seasons change you should visit at least one of these ten places.