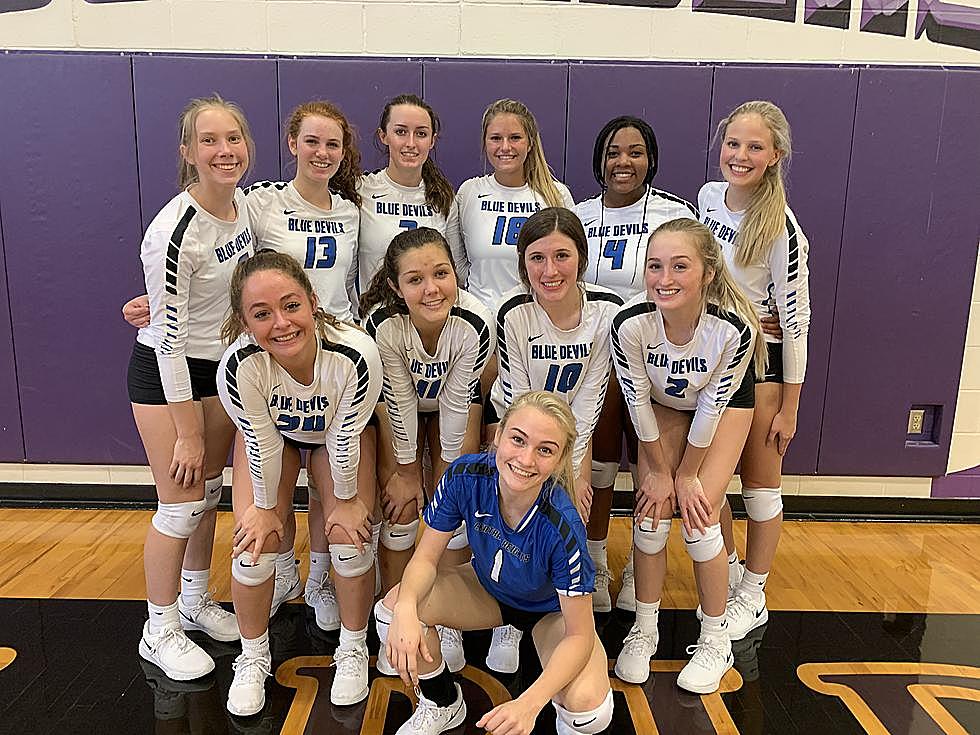 Does Someone or Some Group at Your School Deserve a Shout Out?
Contributed Photo
Do you know a high school marching band that deserves some recognition?
How about cheerleaders, drill team, majorettes or pep squad?
Let's not stop there!  Members of FFA or 4-H, Volleyball, Tennis, Cross Country, Key Club, Culinary, Bass Fishing Team, Choir, FCCLA, HOSA, etc...
You get the idea.  If someone or some team or some group at your school deserves a shout out, we want to know about it. Our KICKS 105 Friday Night Frenzy begins this Friday at 9 p.m.  Yes, we'll have football scores from across the region, and your hosts J.P. Heath and Kent Havard will be highlighting some of the outstanding individual performances in some of those games, but we want to recognize as many students and student athletes in as many schools as possible. Just like we recognized the Central Heights Volleyball Team back in 2019 for the great accomplishments (pictured above).
Anyone is allowed to contact us with the information, but please be sure and share this information with teachers, band directors, club and organization sponsors, and whoever else you can think of that works at your high school of choice.
We will feature these shout outs within our Friday Night Frenzy program.  But, we will also feature these individuals and groups on our KICKS 105 Website and KICKS 105 App, so if you can submit a picture that would be wonderful.  Plus, we will also talk up these students on the Merrell in the Morning Show.
So, whether your kid is about to cheer at a varsity game for the first time or a group of FCCLA students did a good deed for someone less fortunate, let us know about it.  Simply fill out the form below.
Here are some examples of recognitions we have done in the past
Shout Out Examples