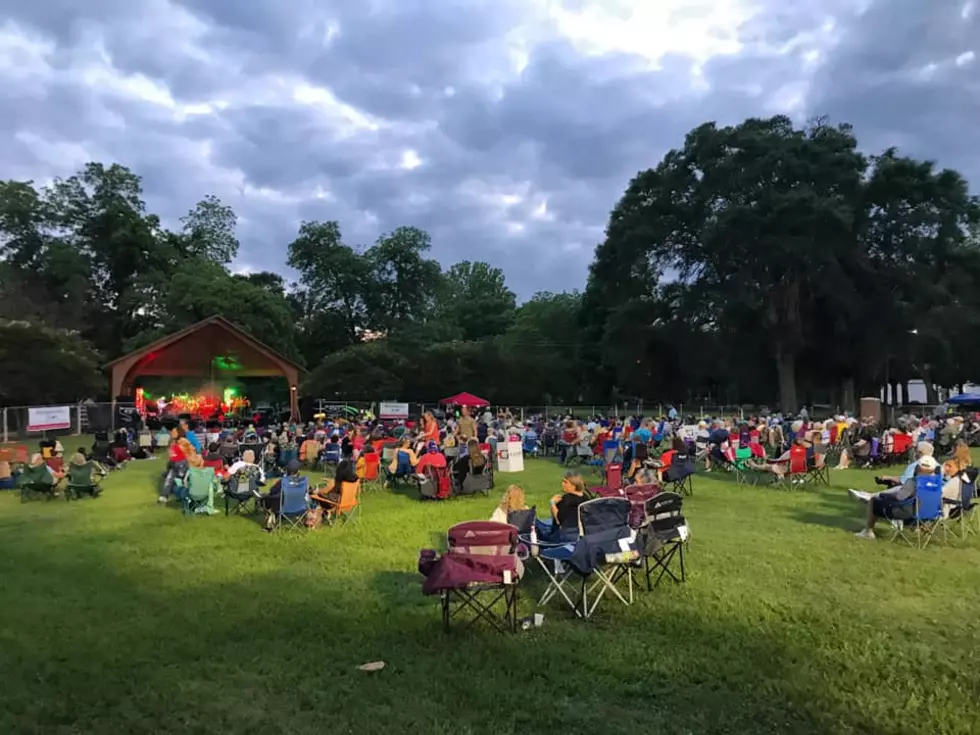 Full Moon Concert Memorial Day Weekend In Nacogdoches, Texas
Visit Nacogdoches - via facebook
There is just something about spring in Deep East Texas. The warmer it gets the harder we want to party, and the Full Moon Concert Series is just getting warmed up.
Coming up on Memorial Day Weekend May 28th - May 29th, 2022 there will be back-to-back shows at Festival Park. They are bringing the heat before summer starts, just like our weather lately.
It starts on Friday, May 27th, 2022 with Nac Snack Friday and all the great food trucks at 11 am downtown. It will wrap up Sunday night with Texas Flood, A Stevie Ray Vaughan tribute band.
The 80's Are Back With The Spicolis At Festival Plaza In Nacogdoches, Texas
I can't even express how much I love the Spicolis. they are one of the best 80's cover bands around. I've been checking out some of their live performances on YouTube.
They have been in the Full Moon Concert series before. They are coming back again because everyone enjoyed it so much last time.
You don't want to miss this on Saturday, May 28th, 2022 at Festival Plaza in Nacogdoches. Wear your argyle socks and Ray-Ban classics to this one.
The Joe Cuellar Band is opening up. I was excited to hear that he is bringing all the guys to this one.
Texas Flood Stevie Ray Vaughn Tribute Band Is Coming To Rock Nacogdoches
Texas and Stevie Ray Vaughn just go together. No matter what kind of music you like, you still love Stevie. He was just his own thing and fit in anywhere, just like Texas Flood.
This Stevie Ray Vaughn Tribute Band is just so tight. This will bring you to the Texas blues promise land. The Brick Street Blues Band will open up.
Tickets are $15 in advance for each show and $20 at the gate. Come as you are with a blanket and a chair. There will be food trucks and vendors as coolers are not permitted.
Get Up To Speed With Dating In Lufkin and Nacogdoches, Texas
People are speed dating right here in Deep East Texas with Loveocity Speed Dating.
New Café Opens In Diboll, Texas
M & J's Cafe is the new coffee spot in Diboll. Soon they will be serving more than just drinks and pastries.
What To Do When A Jaguar Has A Tooth Ache
The Ellen Trout Zoo went all out to deliver amazing care to Seraphina.