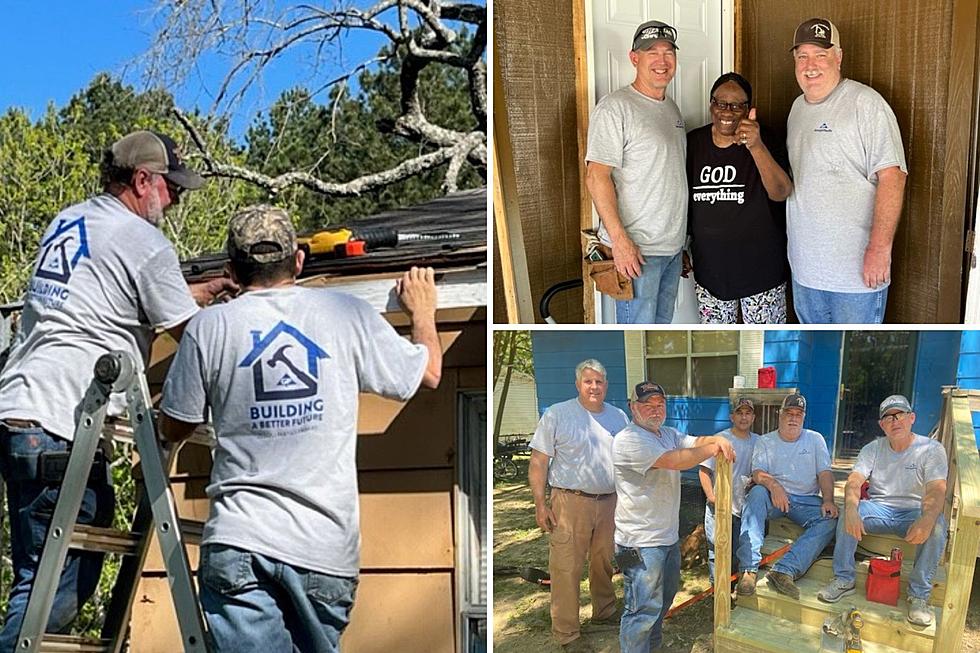 Diboll Particleboard Employees Continue Legacy of Helping Others
Contributed Photos/GP
For the last 30-plus years, Diboll Particleboard employees with Georgia-Pacific employees have spent weekends in April repairing homes for elderly and disabled residents.  It's all part of the Operation Clean Sweep program that continues to make a significant impact on homeowners who do not have the physical capacity or the funds to make much-needed repairs to their homes.
This year Georgia-Pacific's Diboll Particleboard was represented by a team of five employees—Brian Howell, Bruce Thompson, Lee Tamez, Andy Parish, and Todd Belschner.
Like most of the team, Bruce Thompson is no stranger to the program.  He has been taking part in Operation Clean Sweep for at least thirty years, and he says he always looks forward to the community event each year.
"We just try to go around the community and do small jobs to improve the quality of life for our residents," said Thompson.  "It's showing support for the community.  We not only work here, but this is home to many of us.  I'm proud that our company sees the value in our efforts and supports programs like Operation Clean Sweep."
The Georgia-Pacific crew was asked to repair a roof, build stairs, and install doors on three homes this month.  Additionally, the company donated $5,000 in funds to purchase building products for the Operation Clean Sweep program.
Mrs. Mabele Johnson was a recipient of this year's project, and she was quick to thank volunteers for lending their time and talents to her so that she might have a more efficient and safer home.
"The Georgia-Pacific volunteers installed a new door with a lock in my garage," said Johnson.  "God is good.  I am so thankful for their help."
Operation Clean Sweep is a project of the Diboll Service Club. The organization selects recipients through a nomination process that was conducted earlier this year.
Diboll Day Parade 2022
KICKS 105's Danny Merrell had the privilege of being one of the judges at the 2022 Diboll Day Parade. Here are some of the photos he took of the entries.
Corrigan-Camden ISD Pays Tribute to 9/11
In 2021, on the 20th anniversary of 9/11, the Bulldog football team, cheerleaders, band, game staff, fans, and others honored first responders and remembered the events of 2001.