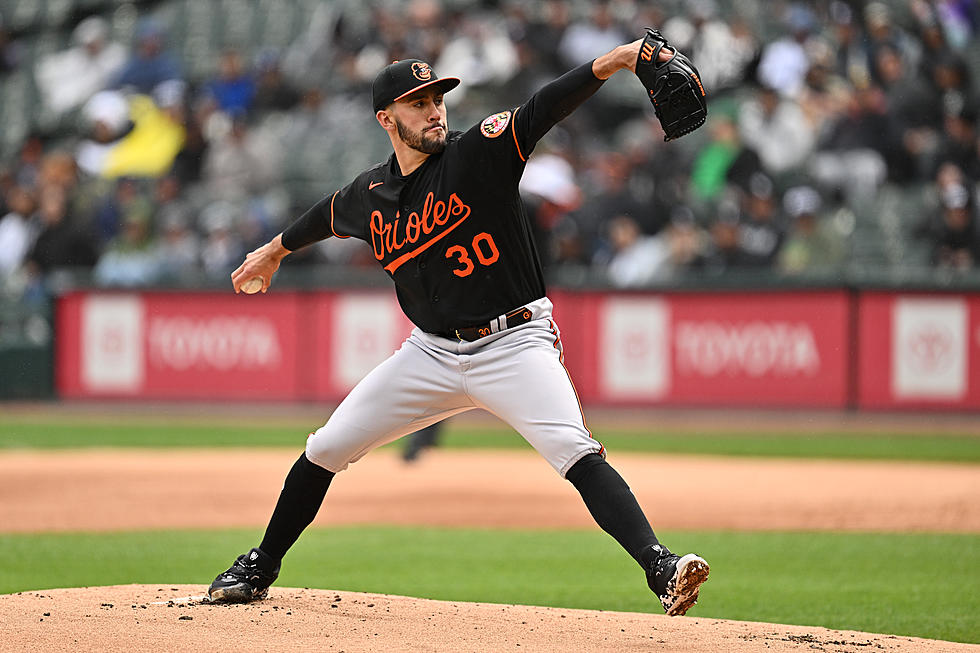 Nacogdoches' Grayson Rodriguez Regroups for Dominating Outing
(Photo by Jamie Sabau/Getty Images)
Grayson Rodriguez could have thrown in the towel.
The Baltimore Oriole rookie from Central Heights, Texas had a nightmare of a first inning. He allowed four runs on 3 hits (two of them homers) and two walks. Rodriguez once again struggled early on with his control. He was only able to deliver a first pitch strike to just one of the first eight hitters he faced.
Grayson was on the ropes and fading fast. The Orioles were already down 4-0, it was still the first inning, he had just walked another batter and then two huge things happened.
1. Seby Zavala, the 7th batter of that first inning, grounded into a double play, ending the inning and giving Rodriguez time to regroup.
2. Grayson not only regrouped, but for the remainder of his time on the mound, he was putting up All-Star stats.
Major Turnaround
After the disastrous first inning, he pitched four more innings, gave up 3 hits (2 of those infield singles), he didn't walk anyone, gave up no runs, and he struck out 7, ending up with 8 total.
He regained his composure and command as he delivered first pitch strikes to 10 out of the next 14 batters he faced.
I'm very curious to know exactly what transpired between the first and second innings that put Grayson back on track. Did a coach or fellow player say some words of wisdom to him? Did Rodriguez find a way to relax or find a way to get downright angry? Was it something like the Grinch and his heart grew three sizes in the dugout?
I don't what happened inside his heart and mind, but the White Sox wish that it hadn't. Chicago would not score anymore runs in the game as the Orioles rallied to win 8-4.
Grayson was credited with his third straight no-decision, so he's still in search of his first Major League win. As long as he can get beyond those first-inning jitters and then dominate like he did for most of this afternoon, that victory should be just around the corner.
Grayson Rodriguez Major League Debut
Grayson Rodriguez who played high school baseball at Central Heights made his Major League debut on April 5, 2023, pitching against the Texas Rangers.